Description
Paper Holder
160"W × 80"H × 85"D mm
Weight: 320 g
Four 32 mm countersunk screws are included.
Paper Stocker
160"W × 80"H × 85"D mm
Weight: 95 g
Twi 32 mm countersunk screws are included.
Hook, Round
35"W × 45"H × 43"D mm
Weight: 35 g
Twi 32 mm countersunk screws are included.
Hook, Square
35"W × 43"H × 43"D mm
Weight: 40 g
Twi 32 mm countersunk screws are included.
Materials
Iron
Surface finishing
Black iron coating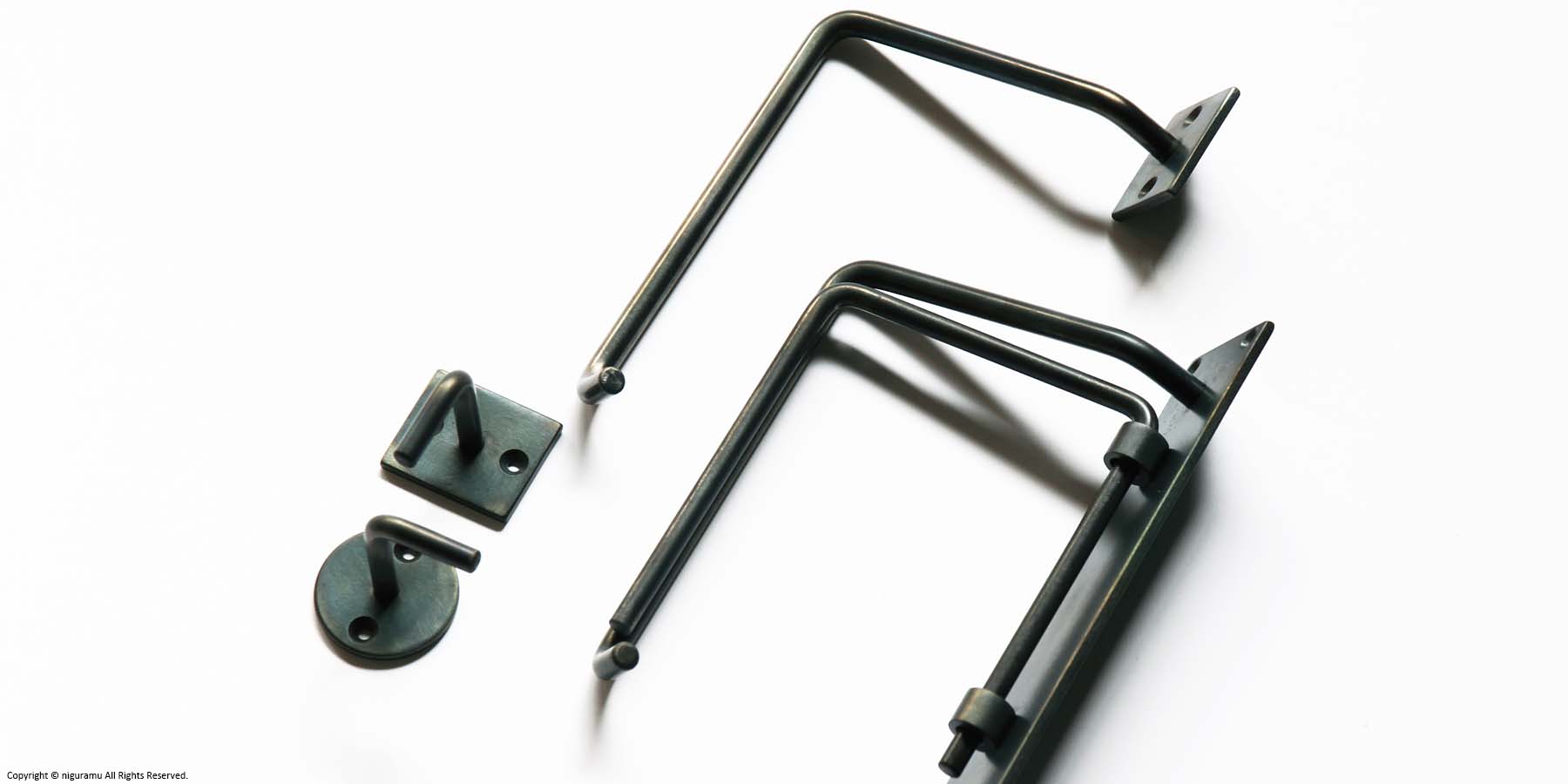 Important points
Do not use the enclosed screws for mounting to plasterboard, concrete or metal surfaces.
Please obtain anchors at your local DIY store if you want to attach the holder to plasterboard or concrete.
If the metal fitting is wet, please wipe and dry as soon as possible.
About iron product:
The product is unpainted and will change over the years with rust. Please be aware that moisture, salt and acid will cause it to rust more quickly.
Regarding Delivery / Gifting
Delivery Time
We ship the item accordingly when it is in stock.
Delivery Type
International shipping (outside Japan),
Express home delivery