Description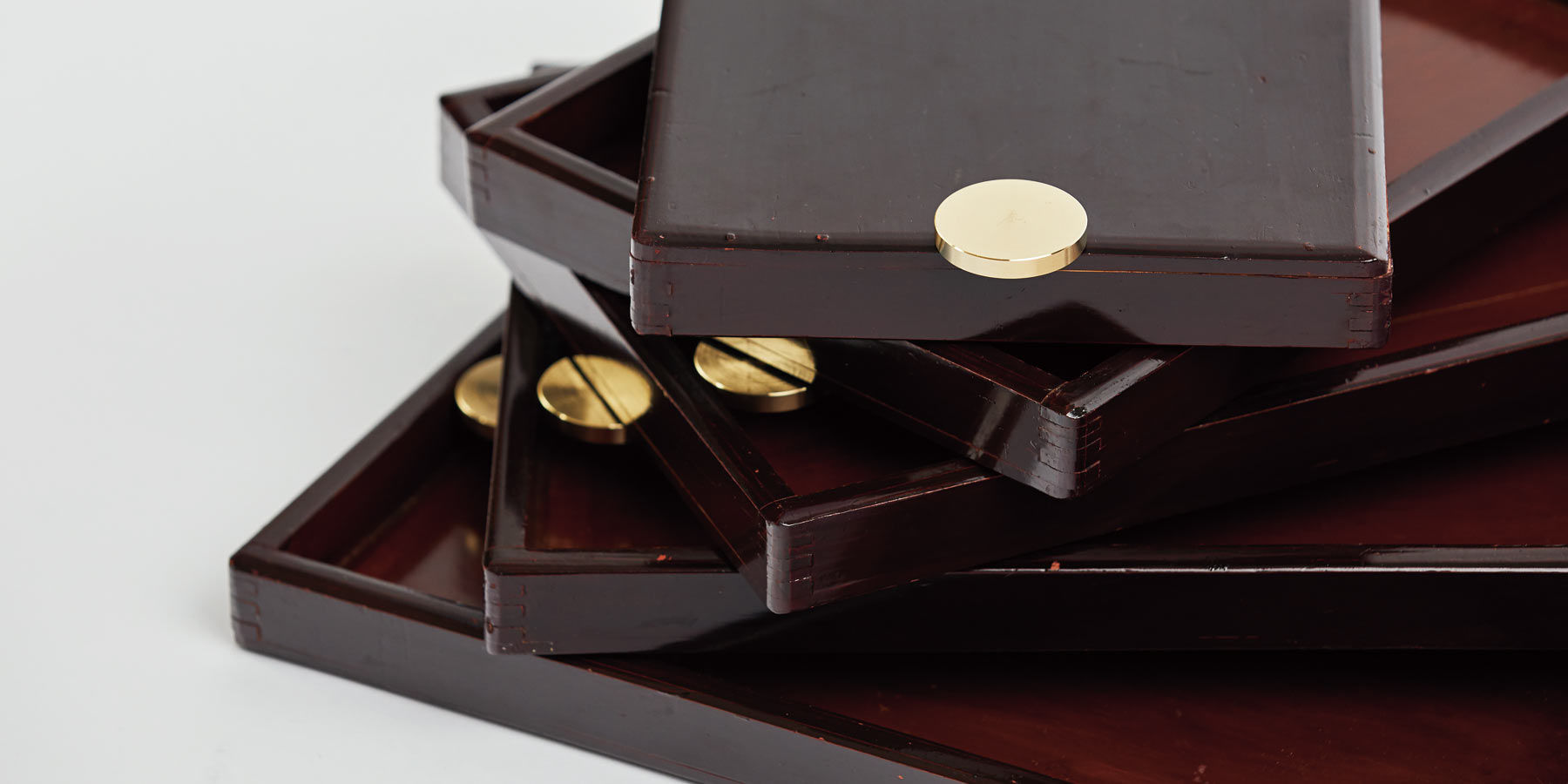 Size
115"H × 303"W × 378"D mm
Weight: 3750 g

Largest box: 30"H × 303"W × 378"D mm
Smallest box: 30"H × 198"W × 275"D mm
Materials
Wood, Brass
Important points
This work combines old folk tools with industrial materials. Please purchase after understanding that there are scratches.
Regarding Delivery / Gifting
Delivery Time
We ship the item accordingly when it is in stock.
Delivery Type
International delivery (outside Japan),
Express home delivery
Emphasizing the contrast between the old tools, characterized by their deep textures and atmospheres not present in mass-produced products, and modern industrial materials such as brass and glass.

Brass fittings attached to the back side.