4-1 : Gift wrappings and greeting cards
4-1-1 : Gift wrapping
In case you want a gift wrapping but no wrapping papers are specified, we will use "Simple navy wrapping [Default]".
Items which cannot be wrapped will be shown in each items' page.
Some items might be wrapped simply due to its shape, or will be in multiple packages due to the mix of the items, or cannot be wrapped.

Will wrap only a part of the item. (Brushes, full-length and desktop mirrors, small furnitures, calendars, etc)
Paper bags (Other simple wrappings)

In case you want to order many items at once such as bridal gifts, the delivery date will change due to the items and its quantities. Please contact in advance to make sure. Several days would be required for warehousing and packaging as well, so please order 1-2 months in advance.
There are items we can provide even if there are only few days left. Please feel free to contact us.
4-1-2 : Greeting cards
Greeting cards are for free.

(name-card size)

Please give us your message which we will print it out when you order.100 characters maximum. We will insert a line break at an appropriate part depending on the card size.


* There is a column inside the shopping cart to write your message.

Items that cannot include greeting cards are indicated in the item detail page.
4-2 : Noshi(Japanese gift wrapping ribbon paper)
4-2-1 : About Noshi
Noshi is for free. 

*If you use Mail-Bin(mail-transportation), Noshi cannot be used.

Please specify the Noshi type you want.
In case you wish for a Noshi, please specify if you want an inner Noshi (inside the wrapping paper) or an outer Noshi (outside the wrapping paper).
4-2-2 : Types of Noshi
Red and white butterfly knot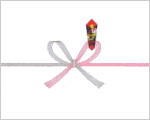 Oiwai (For birth, entering school, employment)
Uchiiwai (For return gifts to celebration)
Orei (For saying thanks)
Ochugen, Ochugen, Onenga (For seasonal greetings and gifts)
Red and white knot cut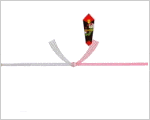 Kotobuki, Gokekkon Iwai, Oiwai (For happy events related to marriage)
Uchiiwai (For return gifts regarding marriage related events)
Omimai (For visits to express sympathies)
Kaiki Iwai (For return gifts to Omimai)
Yellow and white knot cut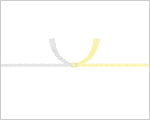 Kokorozashi (Message of condolence in general / Return for all types of religions)
Shinobigusa (For return gifts to message of condolence in Shinto / For return gifts to message of condolence in Christian)
Hotoke (Black and white) knot cut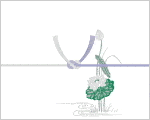 * The design of the lotus might change.
Kokorozashi (For return gifts to Buddhist services and memorial events)
Orei (For return gifts to Buddhist services)
Okouden (For obituary gifts)
Sokuyou (For gifts at Buddhist services and memorial events)