Description
Size
210"W × 180"H mm
Weight: 90g
Materials
Cotton (#4 kurashiki canvas), cow leather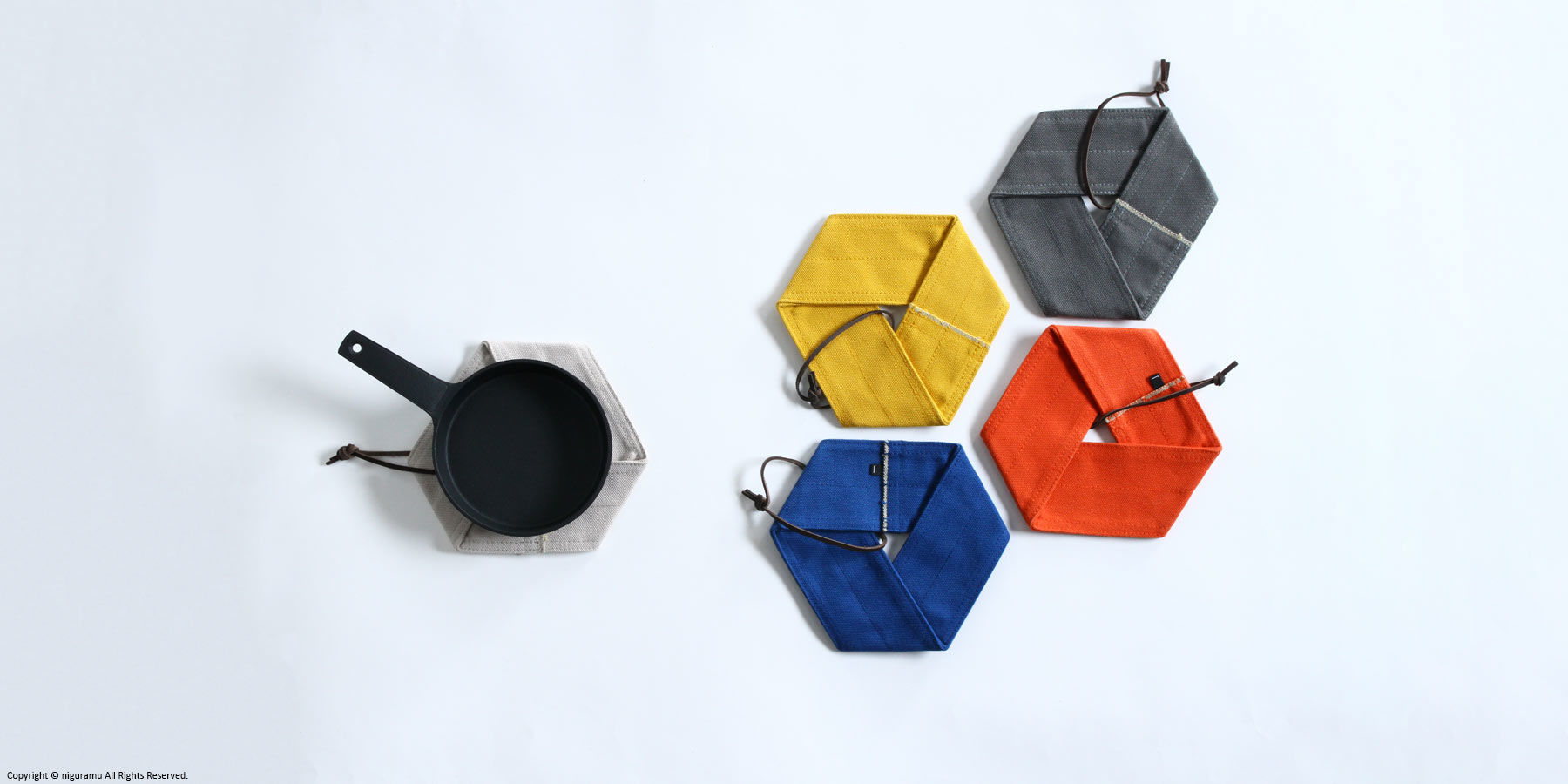 Important points
This is a canvas woven with an old school shuttle loom. We use the "Selvedge", light brown weft threads found on the sides of the fabrics which are original for shuttle products.
Since this is a canvas, neps (fibres popping out on the surface) or color unevenness can be present.
Loss of color can occur in case of rubbing or contact with water.
Remove taints as soon as possible with a dry cloth or a brush.
We recommend you to hand wash the product since a washing machine can cause discoloring or shape losses. When drying, remove wrinkles and let it dry in shade. Some discoloring, wrinkles, and shrinks are expected for all canvas products.
The color of the leather strap slightly differs depending on the product.
About "Selvedge" which is the product design:
Weaved fabrics have sides called "Selvedge". Usually, these are removed or hidden when fabricated.
The Selvedge used for this product is not treated in any special way. They are used as they are. Also due to the nature of canvas fabric, there may be some neps on the surface. The stitches are not lines straight. Please understand the nature and the concept of the product before purchase.
Regarding Delivery / Gifting
Delivery Time
1~3 weeks if not in-stock.
Delivery Type
International shipping (outside Japan),
Express home delivery
Gifting Options (Only in Japan)
Gift-Wrapping (simple),
Small message card,
Noshi (Japanese gift wrapping ribbon paper)