Description
Size / #1
300"L × 185"W mm
Weight: 770g
Size / #3
245"L × 150"W mm
Weight: 550g
Size / #4
225"L × 130"W mm
Weight: 350g
Materials
Copper
Surface finishing
Tin coating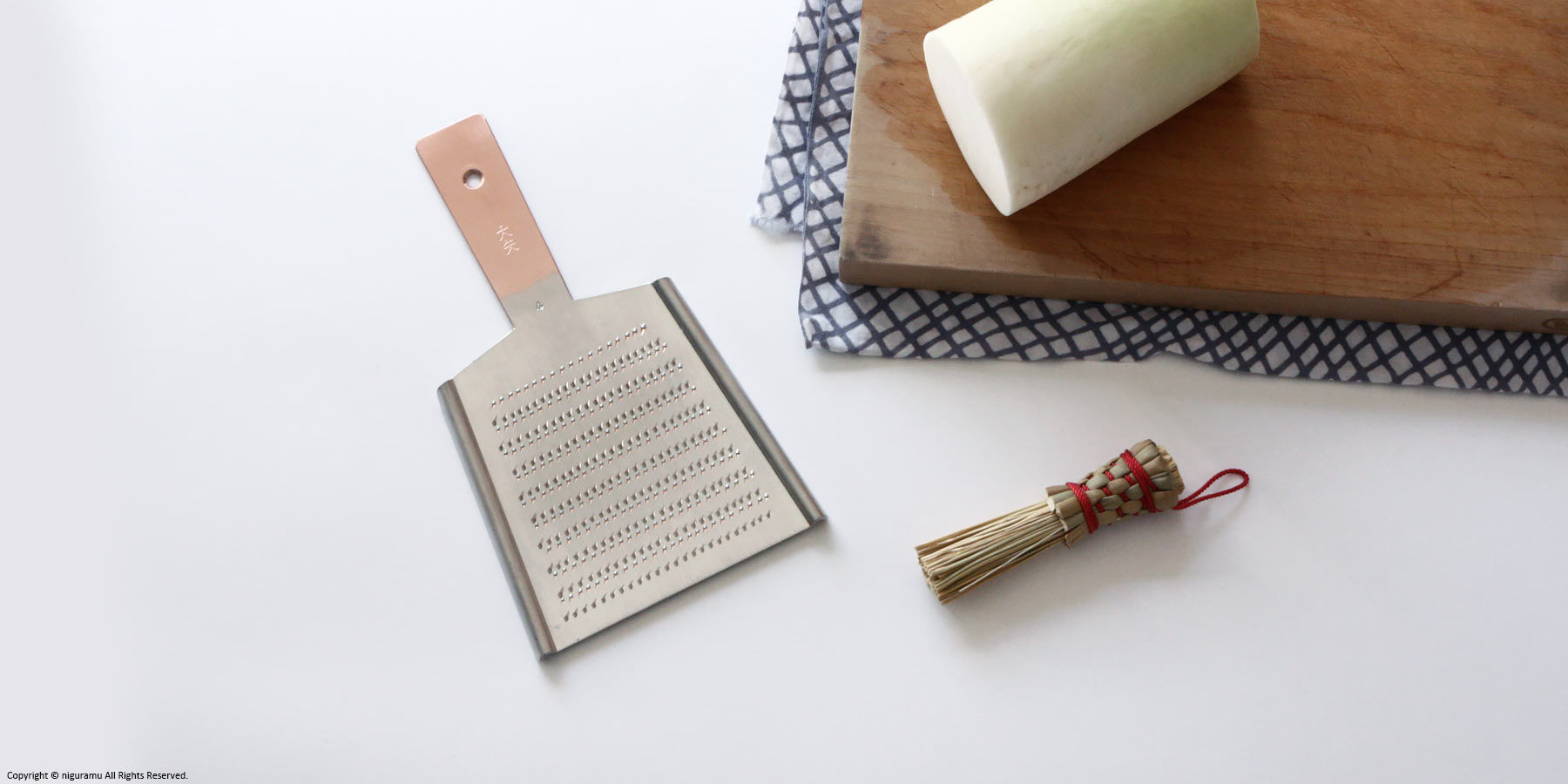 Important points
The blades are extremely sharp; Please be very cautious when using, to prevent any injuries.
Note that the grater is exclusively for vegetables and fruits. Please do not grate hard material such as frozen food, bones, rock salt and cheese.
Wash,dry and store right after use. Please do not use chlorine bleach, cleansing, metallic scrubbing brush or soak and wash the grater.
If the grater is left with salt or acidic material attached, or if stored in a humid environment, it may cause rusts on the grater. In the case where rusting has occurred, please scrub the grater with a brush or a cloth soaked with a mixture of vinegar and salt, then rinse with water.
Please do not place it close to fire or any flammable material(s).
Please keep it out of children's reach.
Regarding Delivery / Gifting
Delivery Time
1~2 months if not in-stock.
Delivery Type
International shipping (outside Japan),
Express home delivery
Gifting Options (Only in Japan)
Gift-Wrapping,
Small message card,
Noshi (Japanese gift wrapping ribbon paper)