Description
Size
125"diam × 15"H mm
Weight: 105 g
Materials
Copper
Surface finishing
Coloration due to traditional metal chemistry change.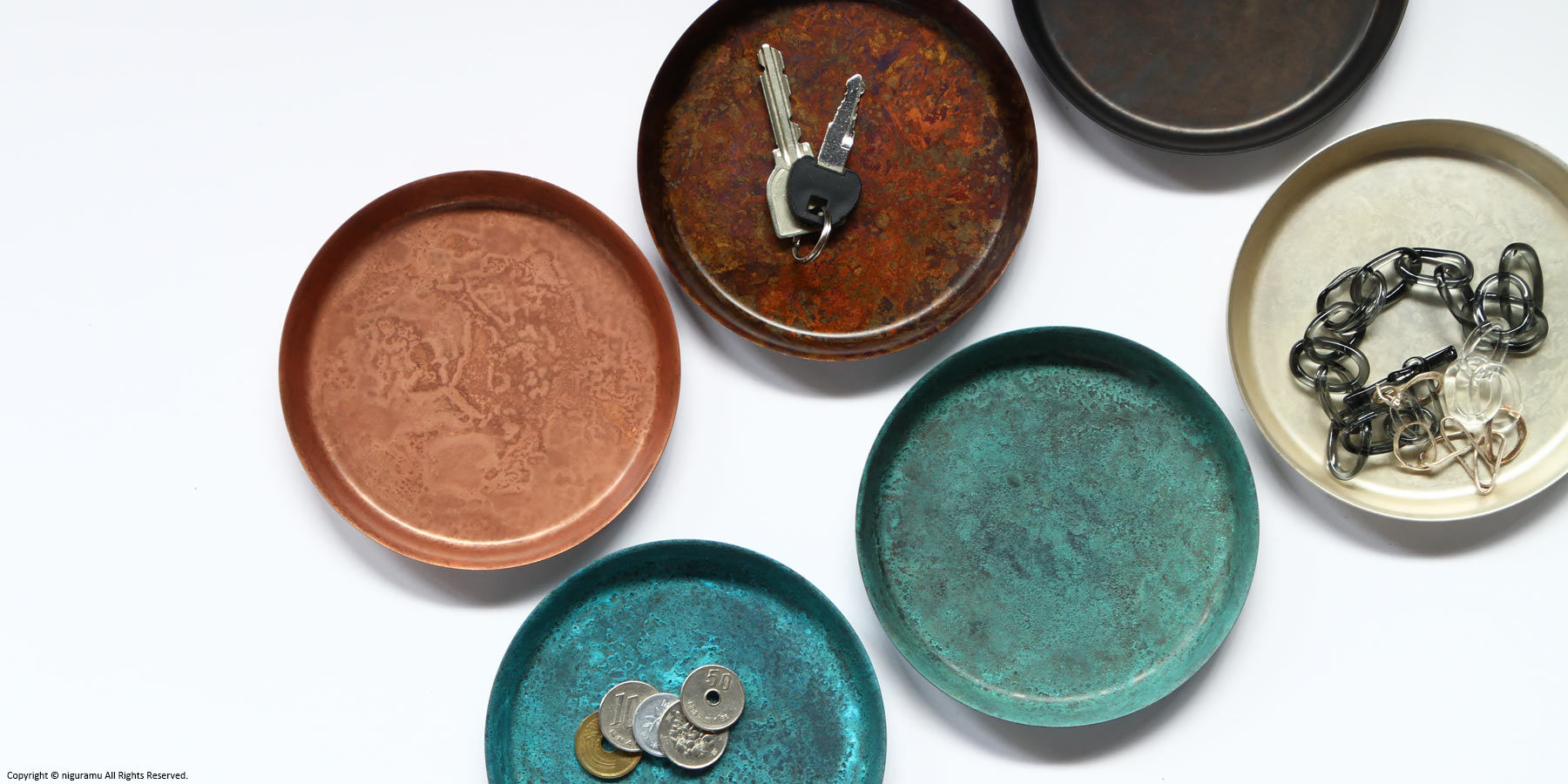 Important points
Each product is colored by the hands of artisans. Each of them has its unique color.
We cannot accept returns or exchange for the product color.
The tray is also shaped by the hands of artisans using the technique called "Metal spinning". The sizes vary slightly.
Regarding Delivery / Gifting
Delivery Time
1~5 weeks if not in-stock.
Delivery Type
International shipping (outside Japan),
Express home delivery
Gifting Options (Only in Japan)
Gift-Wrapping,
Small message card,
Noshi (Japanese gift wrapping ribbon paper)