Description
Size
295"W × 135"D × 90"H mm
Weight: 1020g
Materials
Stainless steel, wood, magnets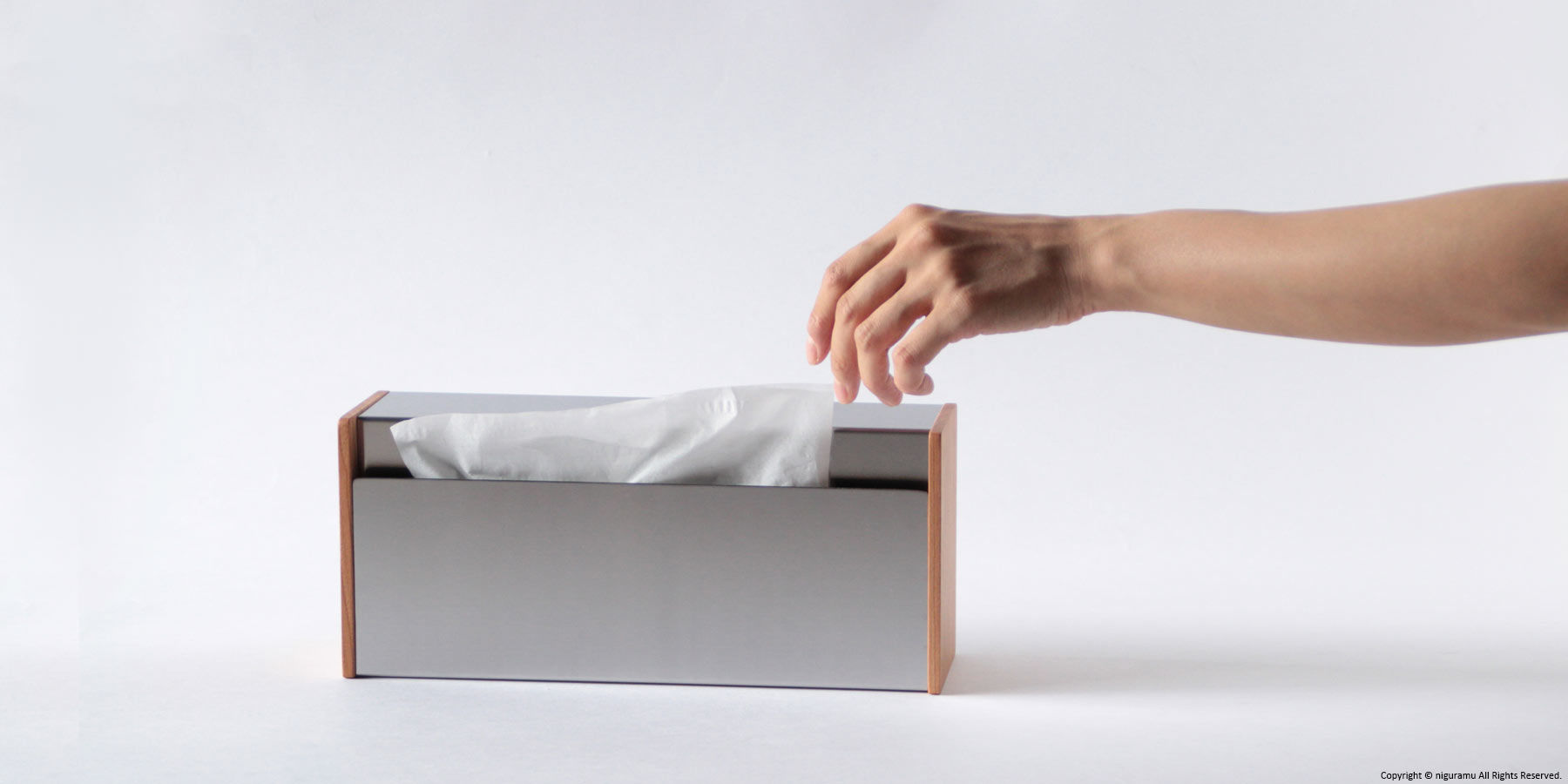 Important points
Tissues a max thickness of up to 65mm can be used without issue. Please endeavour to use the tissues without removing them out of the tissue box. Please also refrain from putting anything other than tissues inside.
Note that the product uses natural wood and therefore the pattern, color and texture of the wood grain may differ slightly from product to product.
When purchasing please be aware that stainless steel can sometimes pick up small marks or scratches during the manufacturing process.
The wood is attached to the stainless steel body on both sides via magnets embedded into the wood itself. Please refrain from lifting the tissue box by only holding the wooden area.
This product has been designed for fixed position use. The wooden parts may come off easily depending on the location of the tissue box (due to movement, etc.)
Some makes of tissue may tear or be difficult to remove via the slit in the product.
Regarding Delivery / Gifting
Delivery Time
1~2 weeks if not in-stock.
Delivery Type
International shipping (outside Japan),
Express home delivery
Gifting Options (Only in Japan)
Gift-Wrapping,
Small message card,
Noshi (Japanese gift wrapping ribbon paper)