Description
Size
134 "diam × 90"H mm
Weight: 720 g
Materials
Iron casting
The side view of the burner

It has an upper lid which only needs putting from the upper side. It also has three feet on the rear side.

The incense repellant photographed in the image is the mini-sized Kincho brand repellant. The sizes up to the regular size are available.
This dome-shaped tray does not include a burner. So, please use the included "fittings for burning" by bending it as shown in the image. Please be sure to use the metal base by bending it in a V-fold shape matched with the tray when in use.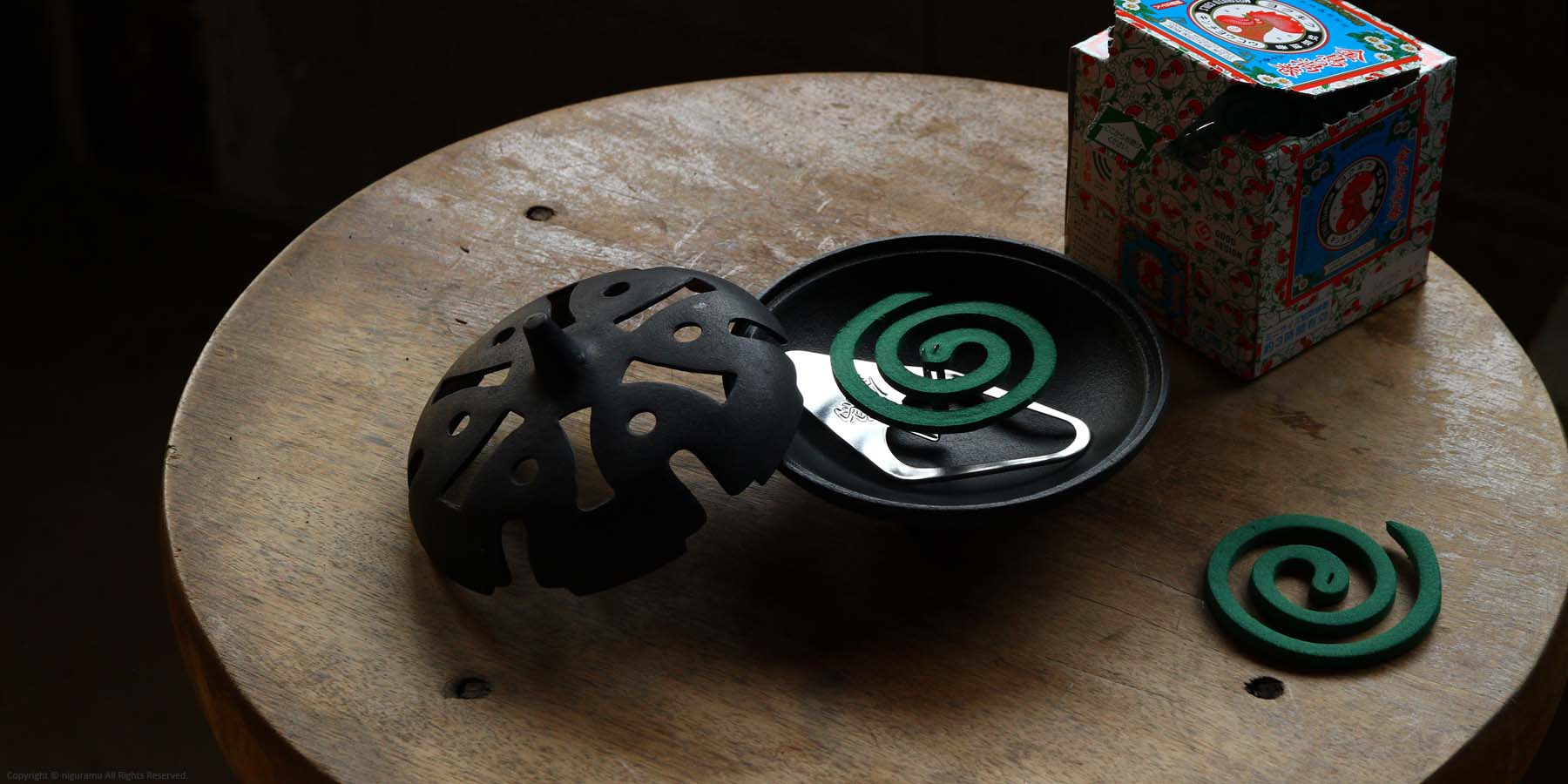 Important points
Note that slight differences in size, shape and facial expression can occur due to it being hand made by a skilled craftsman.
Small holes or dents by also occur during the manufacturing process. Such occurrences are not valid reasons for a return or exchange as all pieces sold meet the inspection standards of the manufacturer and can be used without issue.
When you use this product as the burner for Buddhist incense or mosquito repellant, the resin may adhere inside the upper lid, So, please regularly clean off the stain with a neutral detergent.
Regarding Delivery / Gifting
Delivery Time
1~4 weeks if not in-stock.
Delivery Type
International shipping (outside Japan),
Express home delivery
Gifting Options (Only in Japan)
Gift-Wrapping,
Small message card