Description
Size
200"H × 115"W × 10"T mm
Weight: 65 g
Materials
Linen canvas
The color of the fastener is of three types being white, blue, and black.
The body of the pencil case is made of 100% linen canvas. The body is manufactured of the soft top of a tent or truck, and very durable materials used for nostalgic sacks of milk delivery.

There is a pocket inside, where you can put an eraser, and tag paper.
It has a fairly big belt to hold the pens and pencils securely on both sides. The mount of the memo pad can be attached here to accommodate it.

Since the fastener is placed around the body, the upper part alone can be opened to put the items in and out. The start position and the direction to move can be chosen according to the user's intent.

It can be recommended that a pin badge, appliqued cloth, embroidery, or a can badge is placed as the accent.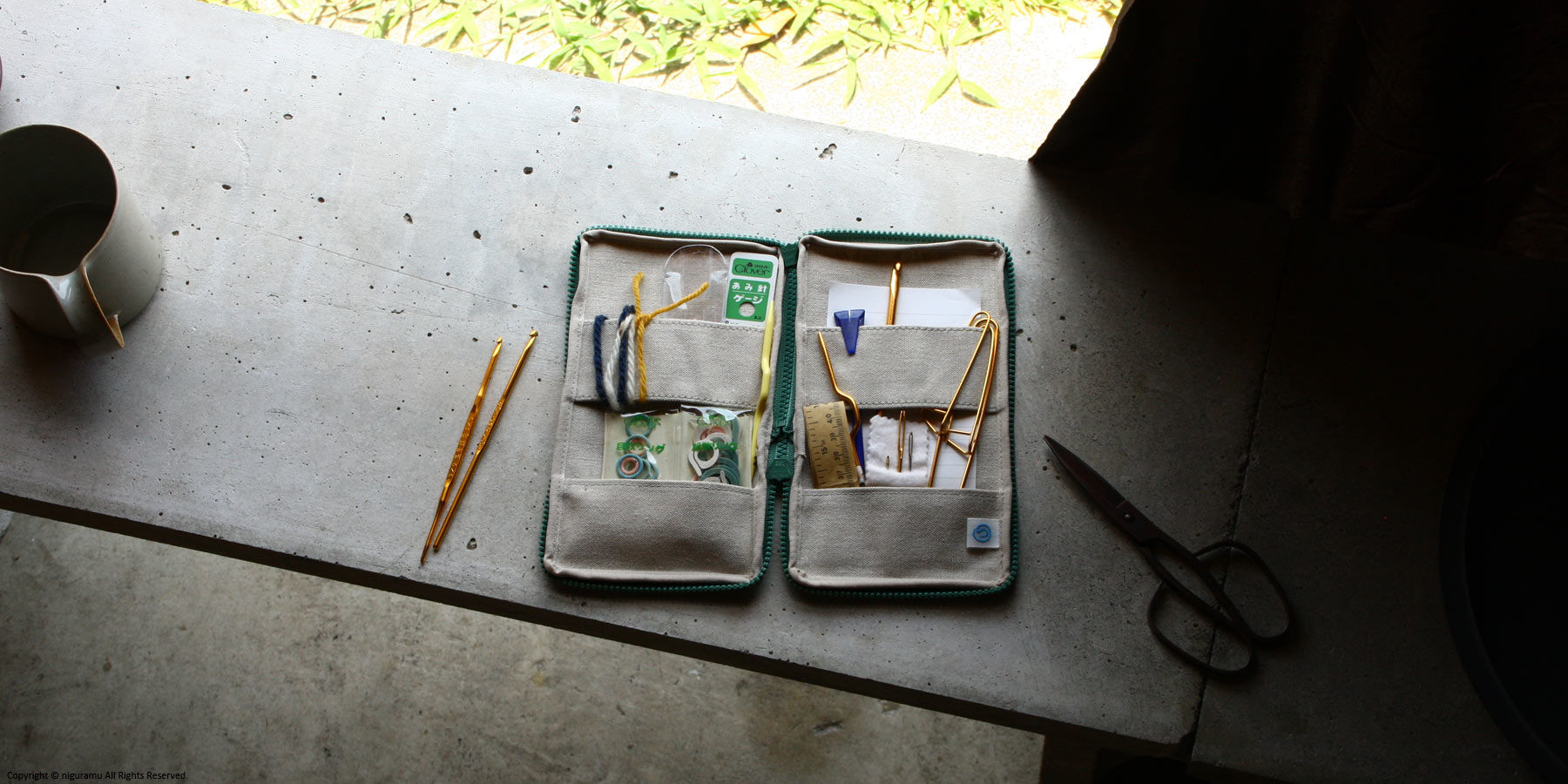 Important points
Do not wash it in a washing machine in order to avoid losing the shape.
Do not use strong alkaline or acidic bleaching agent since they may cause discoloring or the damage of the fastener.

Regarding Delivery / Gifting
Delivery Time
1~2 months if not in-stock.
Delivery Type
International shipping (outside Japan)
Express home delivery
Gifting Options (Only in Japan)
Gift-Wrapping (simple)
Small message card