Description
Size
148"diam 84"D × 44"H mm
Weight: 185g
Materials
Wood (Maple , Yama-zakura or prunus-ssiori , Japanese walnut)
Surface finishing
Oil finish
Others
With Butter spreader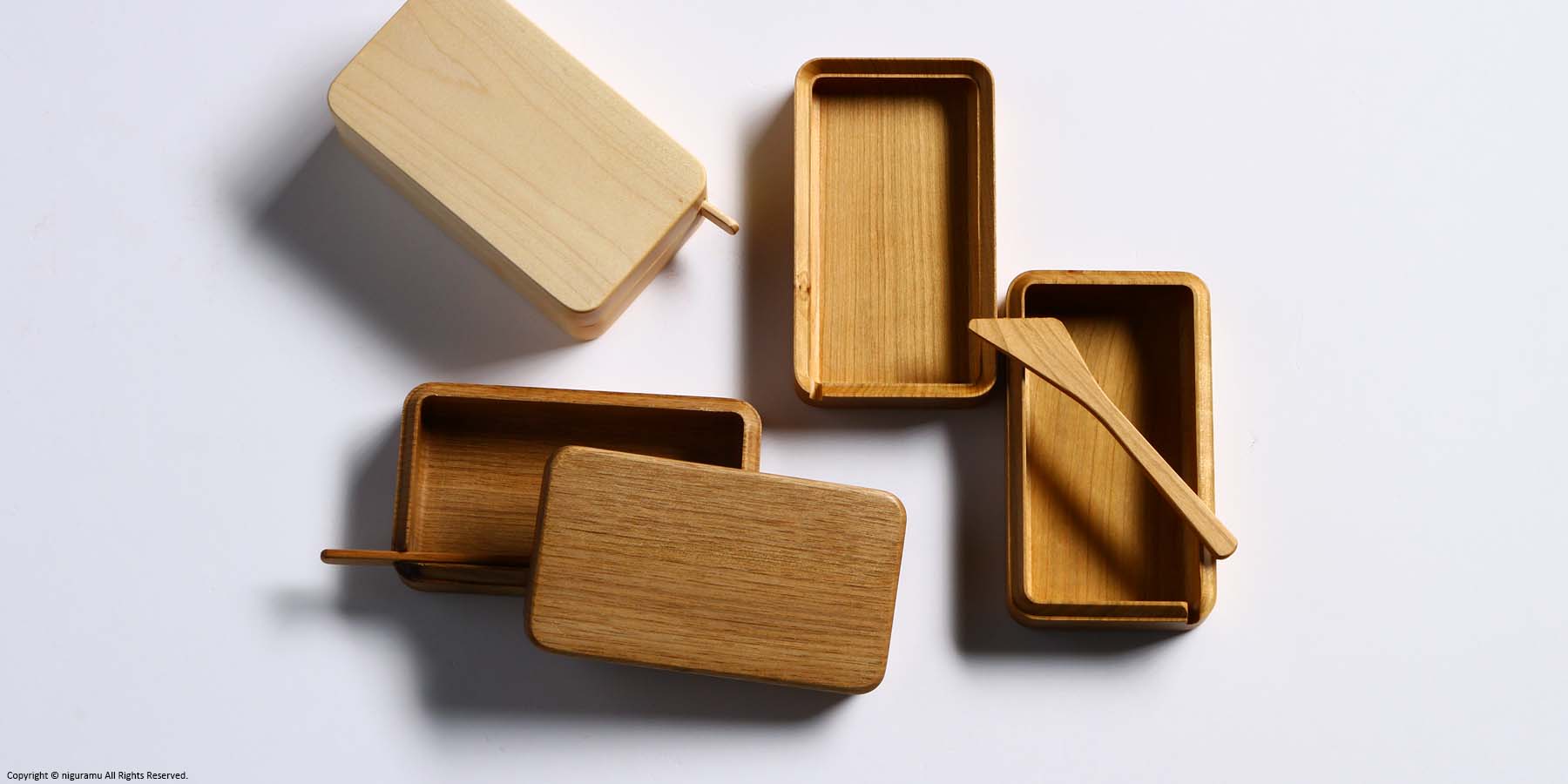 Important points
The items are made of natural wood and each of them has different textures and patterns. They may have distinct wood grains, black spots, black lines, small holes, rough texture, small stains, and scratches. Please understand they are due to the nature of natural wood material. We cannot exchange items because of the color and texture of the wood.
The included wooden butter spreader can be used to spread soft butter.
The wooden butter spreader is not a butter knife, and may be damaged if it is used to cut hard butter, or if it is inserted and twisted with unbearable force.
This is a wood product. Avoid the use of metal cutleries.

Do not expose it direct sunlight or strong light for a long time. This will cause distortion and discoloring.
Do not use it with a microwave or a dishwasher. This may cause distortion or cracking.
Use neutral detergent with a sponge or a cloth when washing. Do not use a scrubber, a metal scrubber, or cleanser. Do not soak in the water for a long time. Pat dry with a soft cloth after washing.
Regarding Delivery / Gifting
Delivery Time
2~3 months if not in-stock.
Delivery Type
International shipping (outside Japan),
Express home delivery
Gifting Options (Only in Japan)
Gift-Wrapping,
Small message card,
Noshi (Japanese gift wrapping ribbon paper)