Description
Size / per piece
35"W × 30"D × 10"H mm
Weight: 62 g
Size / set of 3
72"diam × 17"H mm
Total Weight: 180 g
Size / set of 4
68"W × 68"D × 17"H mm
Total Weight: 240 g
Size / set of 5
85"diam × 17"H mm
Total Weight: 300 g
Materials
Brass
Others
Wooden tray included (without lid)
There are three options with three, four or five moons.

When stored together, it looks like a family crest. Because it has the largest surface in the "Futagami/chopstick rest series", the feeling and expression from the casting surface enhance the brass aspect. The wooden tray to store the chopstick rests together is the only additional item provided. There is no lid.


The top (curved) and bottom (flat) are cast surfaces. The sides have hairline finish. It also looks elegant when the chopsticks are placed on it and provides the feeling of eating at a restaurant everyday.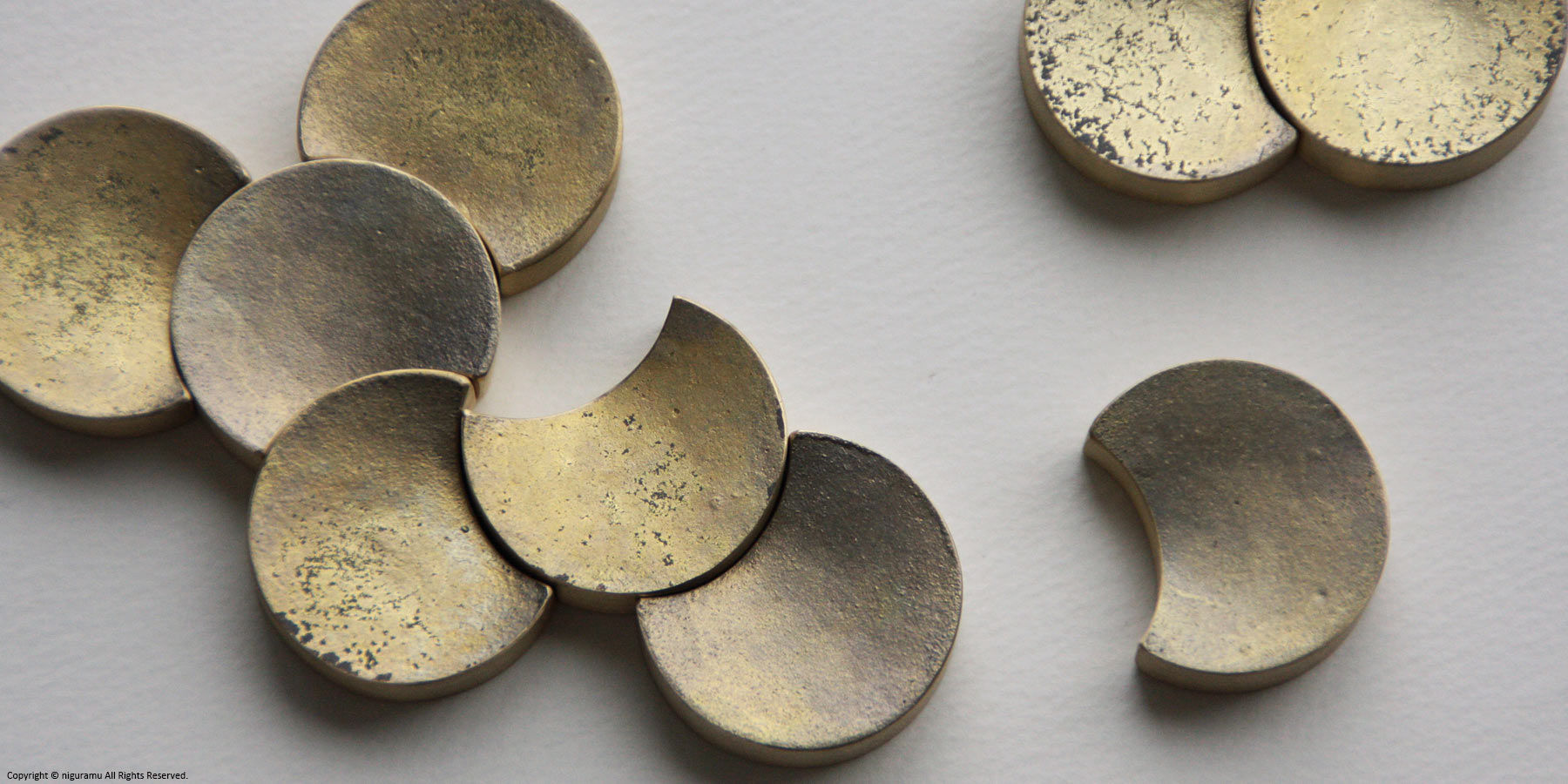 Important points
This product is made from pure brass without any coatings or paints. It will shine at first, but the surface will become darker due to oxidation as it is used. There may be products that have started oxidizing (becoming darker) when it arrives. Please understand that this is characteristic of the product before purchasing and using it.
This products uses sand casting, resulting in a surface finish characteristic of sand casting. Please enjoy the sand grain, tint, and scratches as the material's original appearance.
For cleaning, use a sponge and neutral detergent. Do not use a metal brush.
You can restore the original shine by polishing using over-the-counter metal abrasive compound and polishing cloth.
この商品の海外発送は受け付けておりません。
Regarding Delivery / Gifting
| | |
| --- | --- |
| Delivery Time | 1~2 months if not in-stock. |
| Delivery Type | International shipping (outside Japan) |