Description
Size
130"W × 210"H mm
Weight: 280 g
Materials
Paper
Dates
2024/01/01~2024/12/31
Others
Total 192 pages.
With index labels for each month.

Front matter :
- Annual calendar for the year and the following year.
- Yearly planner
Body :
- Monthly calendar type two-page spread.
- Weekly planner starting on Monday.
Back matter :
- Total 34 pages of 5mm grid notebook.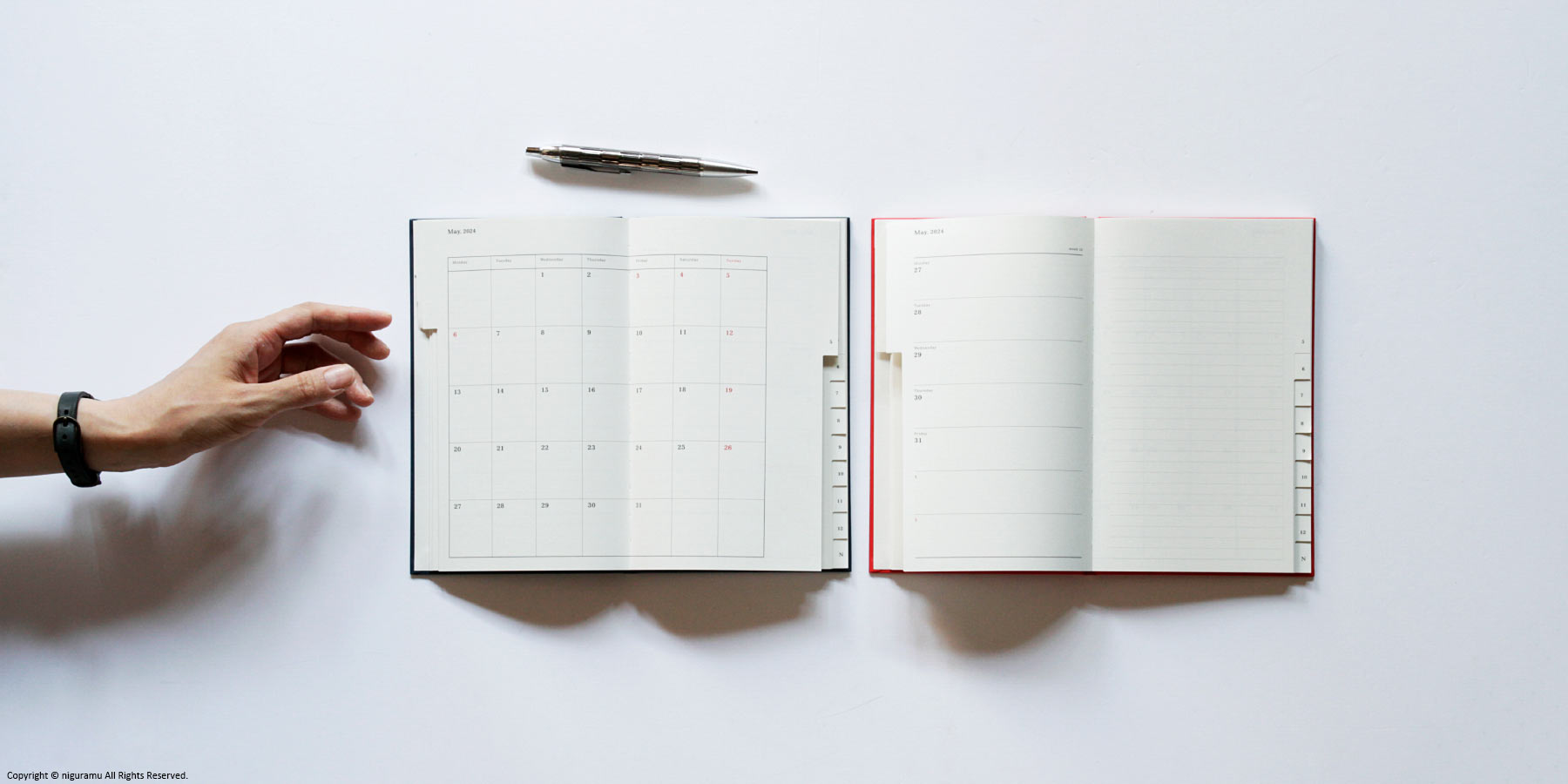 Important points
The item cannot be shipped if sold out.
We can also ship by Mail-Bin only for domestic delivery. Please read the notes before selecting a shipping method.
Regarding Delivery / Gifting
Delivery Time
We ship the item accordingly when it is in stock.
Delivery Type
International shipping (outside Japan),
Express home delivery
Gifting Options (Only in Japan)
Gift-Wrapping (simple),
Small message card