Description
Size
78"L × 15"D × 15"H mm
Weight: 30g
Materials
Fluorescent lamp recycled glass
It looks as if two square bars were stacked on top of each other afterward, but they are made as a single piece since the mold used to make them was shaped like this. The top surface is polished a little and then melted in the electric furnace again, so only the top surface is a little shiny.

You can place just chopsticks.
Or enjoy different variations such as chopsticks + a soup spoon, chopsticks + a wooden spoon, or any other utensil necessary for Japanese dishes.

A long chopstick rest that is not commonly seen. It can hold a fork and a spoon at the same time, so it can be used for a variety of purposes, both Japanese and Western.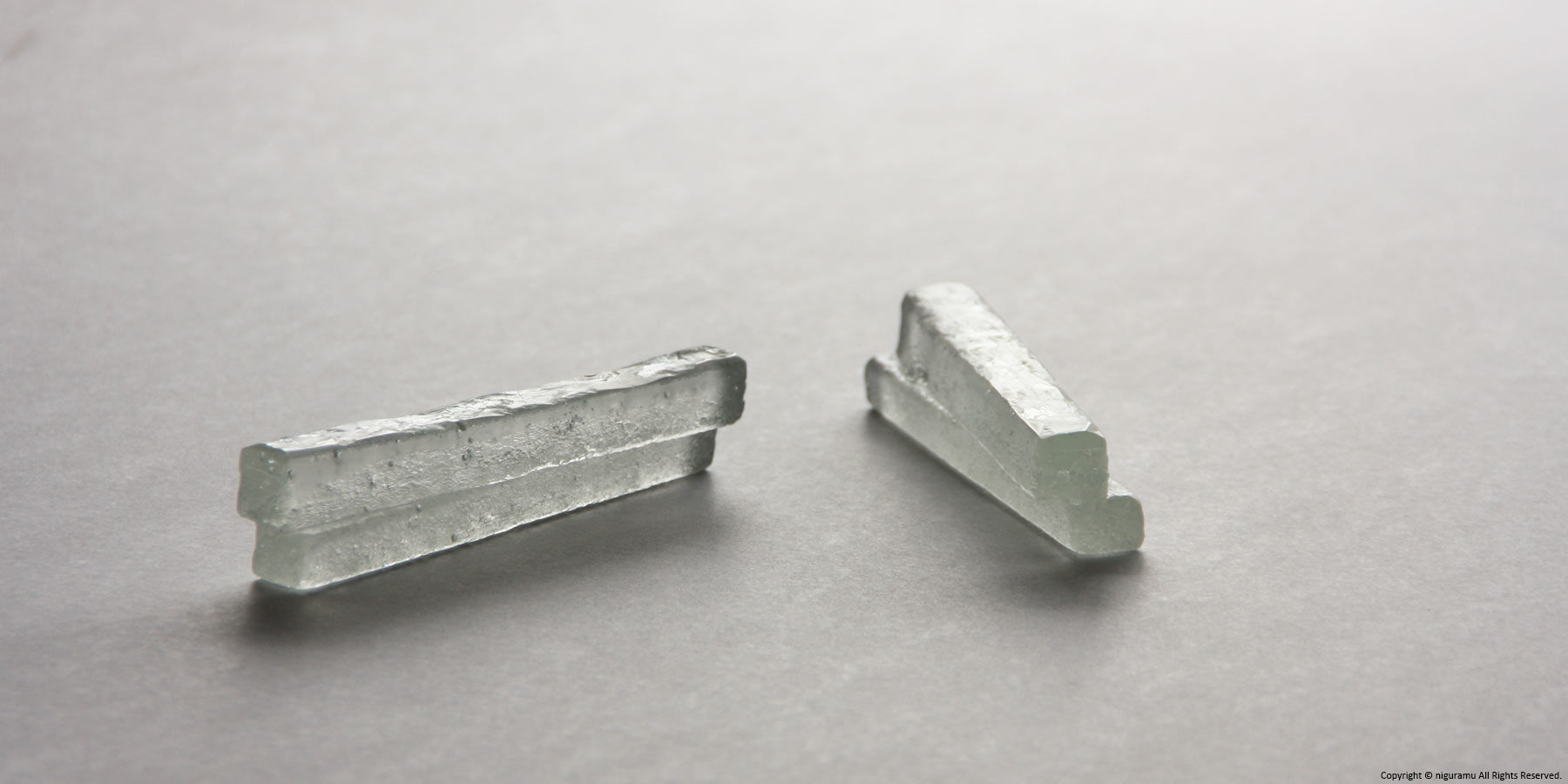 Important points
As it is handmade by a glass artist, they are individually different in shape, size and weight.
Regarding Delivery / Gifting
Delivery Time
We ship the item accordingly when it is in stock.
Delivery Type
International shipping (outside Japan),
Express home delivery
Gifting Options (Only in Japan)
Gift-Wrapping (simple),
Small message card