Description
Size / 1515
100"L × 34"W × 3"T mm
Weight: 12g
Size / 2525
110"L × 52"W × 3"T mm
Weight: 15g
Size / 1532
110"L × 58"W × 3"T mm
Weight: 15g
Materials
Brass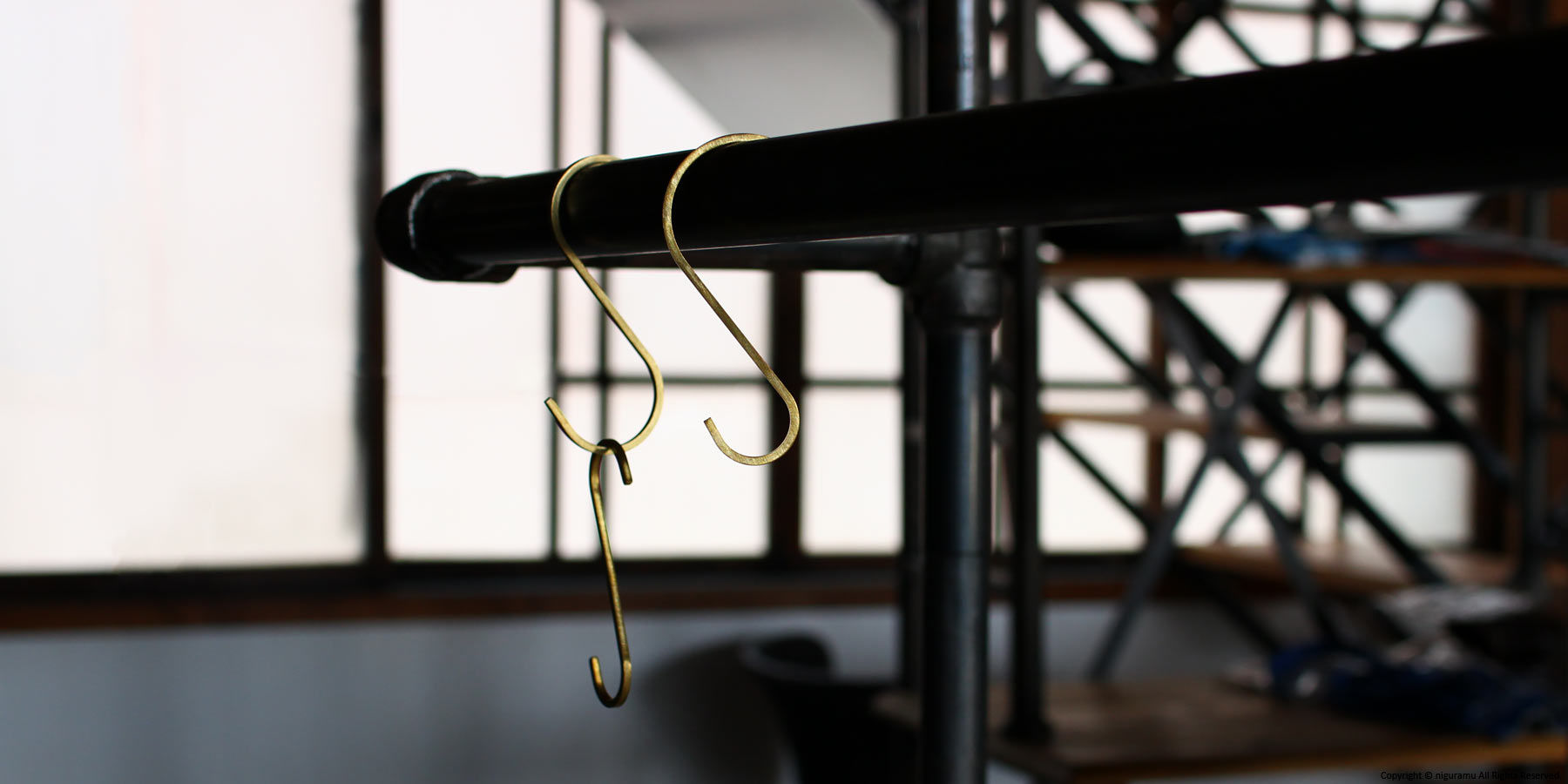 Important points
Please do not hang things that are too heavy as the S shape of the hook might loosen.
This product is made of pure material, which is not plated or painted. Over time of use, the surface will oxidize and get darker. Also, some products may already be oxidized (darker color) at the time of the delivery. Please understand this characteristic of the product before buying and using it.
The product might show small scratches done during the manufacturing process. Please understand this before purchasing it.
Regarding Delivery / Gifting
Delivery Time
4~7 weeks if not in-stock.
Delivery Type
International shipping (outside Japan),
Express home delivery