Description
Size
28"H × 17"W × 12"D mm
Ear Cuff opening: 3.5 mm
Weight: 5 g
Materials
Silver925, Crystal or Onyx.
Others
Selling only one side (1 piece selling).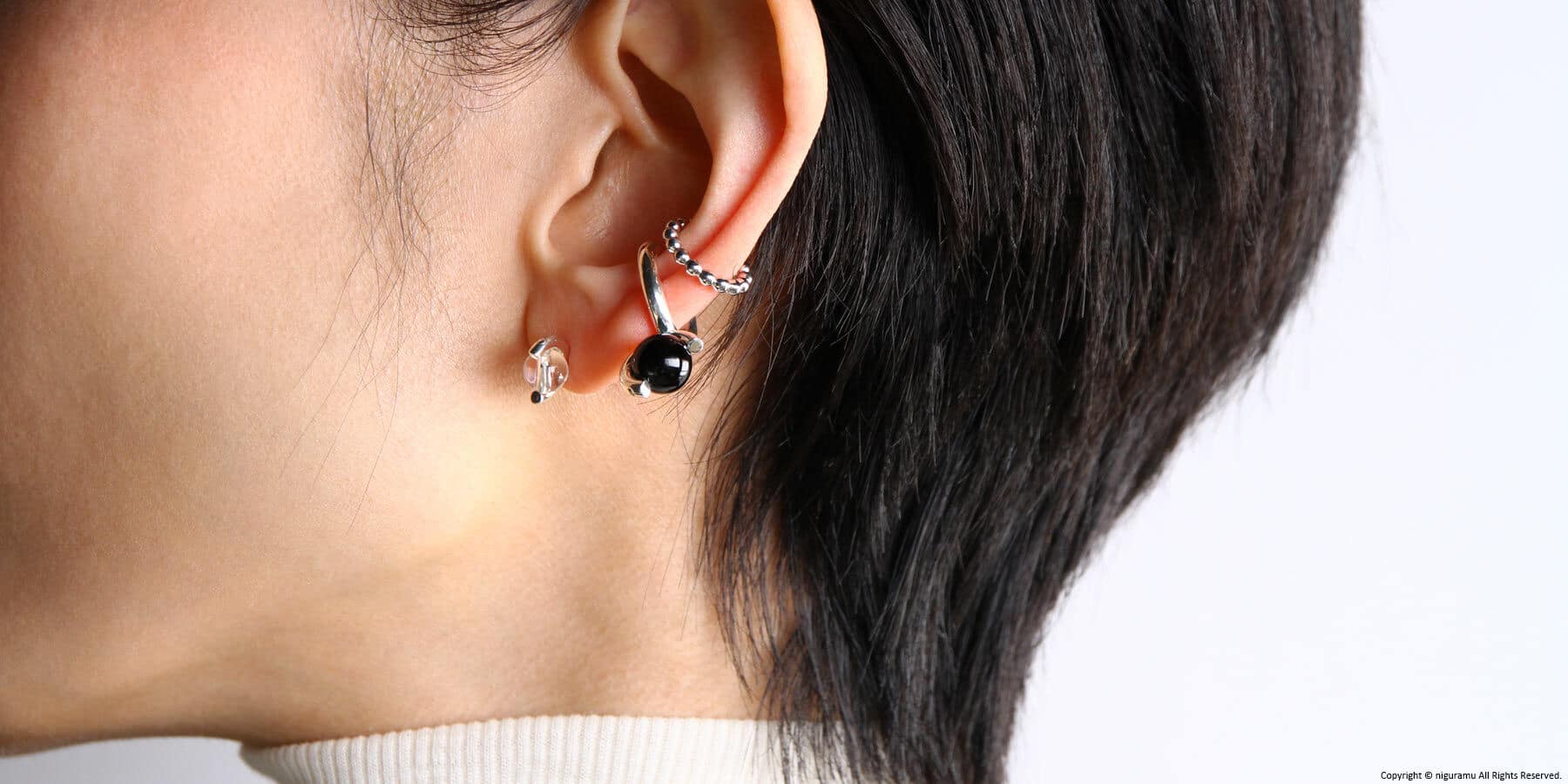 Important points
Please endeavour to not hit the ore as it can be easily damaged.
Please refrain from forcibly expanding or contracting it as this may cause damage.
Use a soft cloth to remove any dirt after wearing.
Regarding Delivery / Gifting
Delivery Time
1~2 months if not in-stock.
Delivery Type
International shipping (outside Japan),
Express home delivery
Gifting Options (Only in Japan)
Gift-Wrapping,
Small message card