Description
Size
132"W × 70"D × 25"H mm
Weight: 150 g
Materials
Glass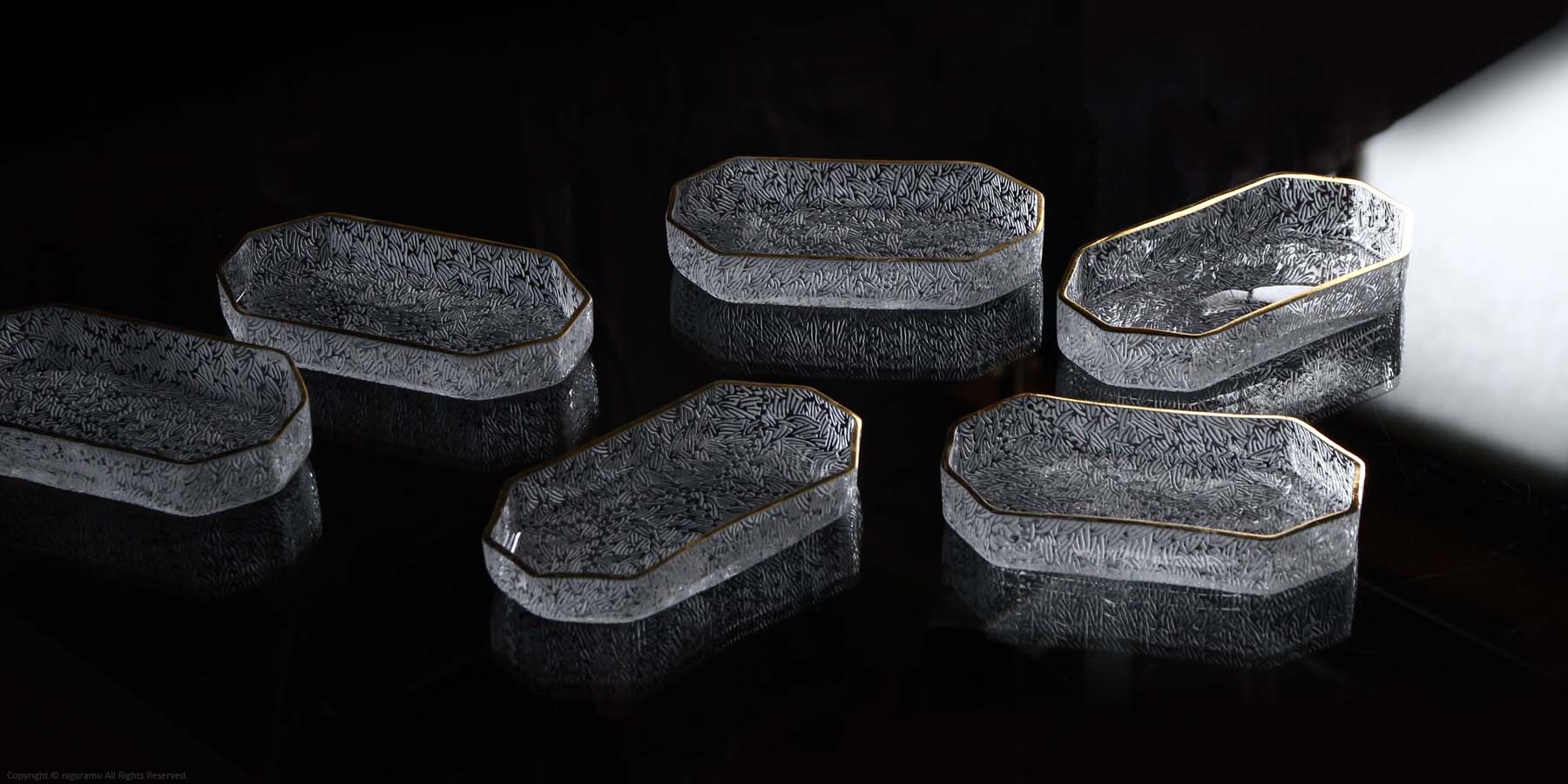 Important points
As it is handmade by a glass artist, they are individually different in shape, size and weight.
Please note some pieces may have a distorted edge, varying thicknesses, and/or the gold leaf may not have adhered cleanly.
This product is not suitable for steep temperature differences, it cannot be used with ovens, microwave ovens, and dishwashers. As with glassware in general, please avoid sudden temperature changes and impacts.
Regarding Delivery / Gifting
Delivery Time
We ship the item accordingly when it is in stock.
Delivery Type
International shipping (outside Japan),
Express home delivery
Gifting Options (Only in Japan)
Gift-Wrapping,
Small message card