Description
Size
115"W x 60"D x 190"H mm
Weight: 640g
Materials
Cast iron, Wood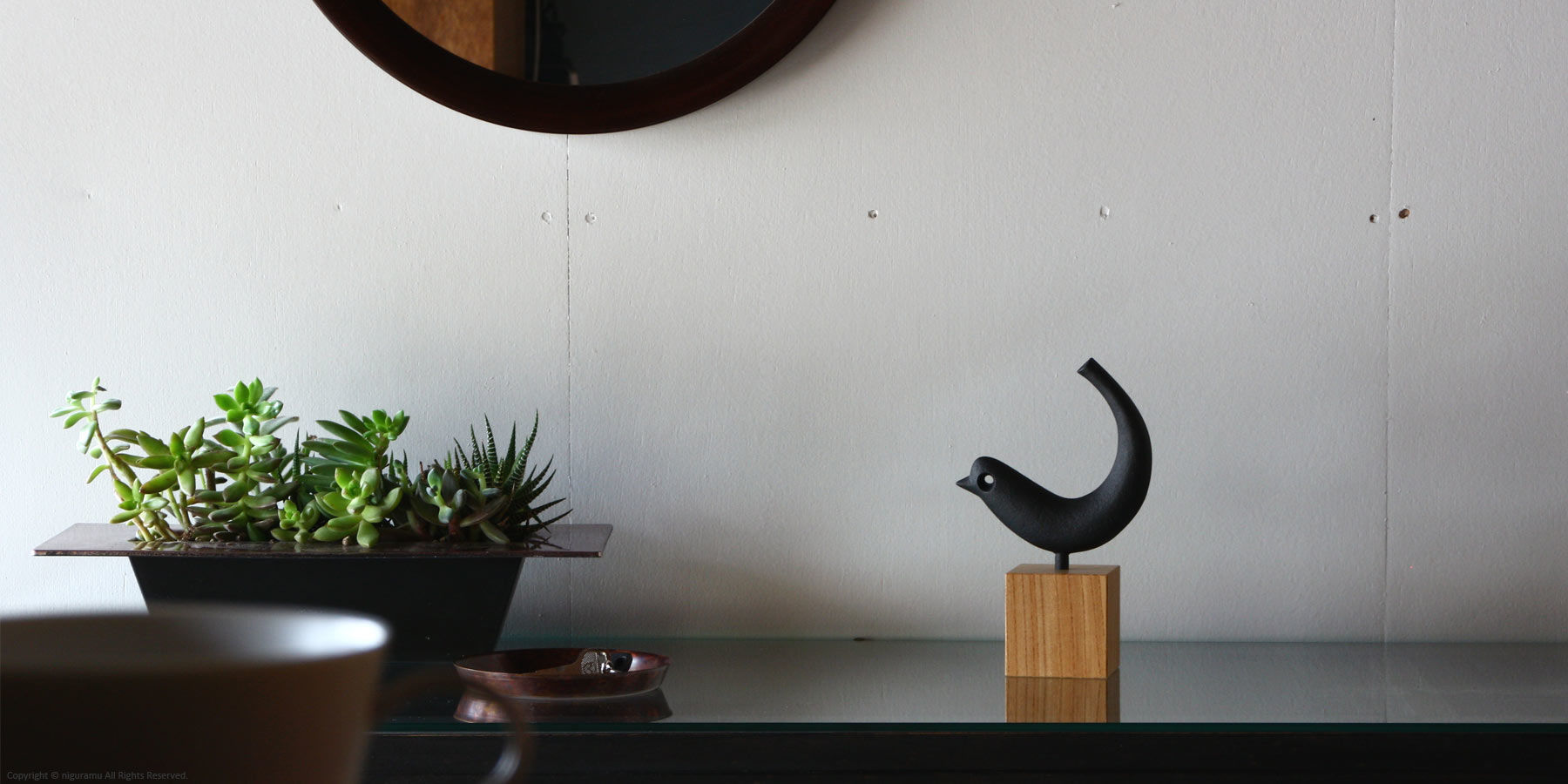 Important points
As this product will arrive with the iron ornament separated from its base,
it must be properly inserted into the hole on the wooden base. If not properly inserted, the product may be unstable.
Please carry the product by the wooden base. If carried by the ornament, the base may come lose and fall.
As the wood used is all natural, there may be some differences in the color and texture of the wood. In addition, some evenness, tear-outs or splinters may be present.
Each product differs in size and shape as they are handmade.
Due to the manufacturing process, there may be small bumps or holes. However, each item has passed the manufacturer and our inspection standard and will not cause issues during usage. Please refrain from returning the product for such reasons.
The blackening may come off during delivery.
Regarding Delivery / Gifting
Delivery Time
We ship the item accordingly when it is in stock.
Delivery Type
International shipping (outside Japan),
Express home delivery
Gifting Options (Only in Japan)
Gift-Wrapping,
Small message card