Description
Size
Shade: 250"diam × 55"H mm
Full Length: 765"L mm (Includes a lamp / cord length 700mm)
Total weight: 470 g

*A lamp with a cord length of 700 mm is attached.
Materials
Copper (lamp shade)
Surface finishing
Coloration due to traditional metal chemistry change.
Others
Ceiling rosette
Voltage rating: 100V, 50/60Hz
Light bulb: E17 base, Up to 60W
Light bulb not included
For use outside of Japan: Up to 300V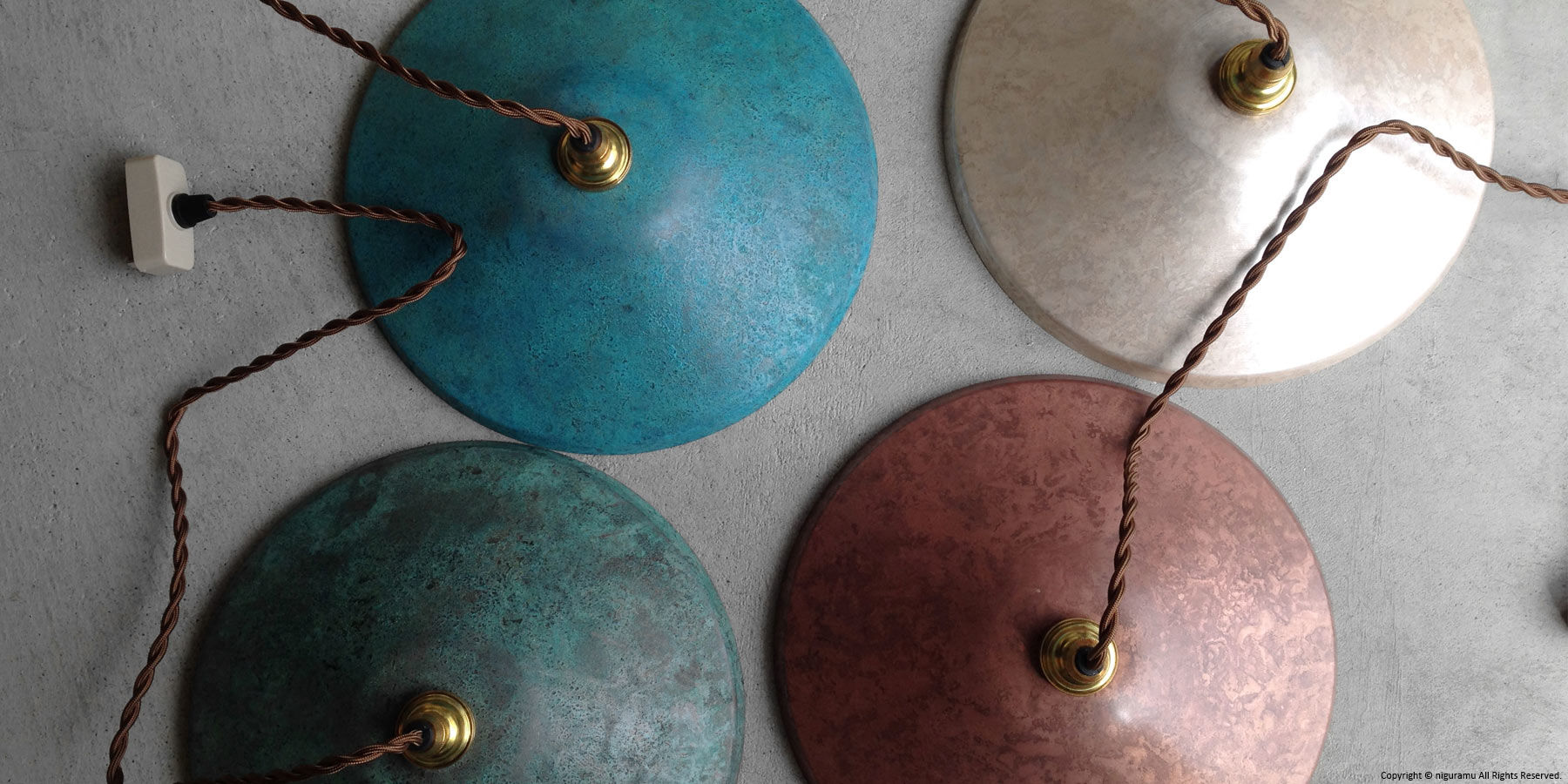 Important points
Default Lamp cord length: 700 mm (free of charge).
Lamp cord length specification is also possible (Cost separately). Please fill in the comment field in the checkout.
Each product is colored by the hands of artisans. Each of them has its unique color.
There may be stains inside of the lampshade due to the coloring process.
The lampshade is also shaped by the hands of artisans using the technique called "Metal spinning". The sizes vary slightly.
We cannot accept returns or exchange for the product color.
Light bulb not included.
Regarding Delivery / Gifting
Delivery Time
1~2 months if not in-stock.
Delivery Type
International shipping (outside Japan),
Express home delivery
Gifting Options (Only in Japan)
Gift-Wrapping,
Greeting Card,
Noshi (Japanese gift wrapping ribbon paper)