Description
Size
430"L mm
Weight: 35g
Materials
Borosilicate glass, silver-SV1000
Colors of the glass include black and clear, combine with the silver chain.

This necklace has a narrower shape and smaller chain than "Short chain necklace/Glass & Fabric" (a combination of woven satin ring and glass) in the same series.

The clasp uses "mantel" style, with a rod inserted into a circle to hold it in place.
Bringing the mantel to the front and match it with your top for a wonderful look. Rotate it and the chain's color arrangement will change, showing a different feel.

The simple design of this necklace lends itself to a variety of uses; from t-shirts and jeans to very casual wear. Don't hesitate to wear it with a wide variety of clothes to increase its use.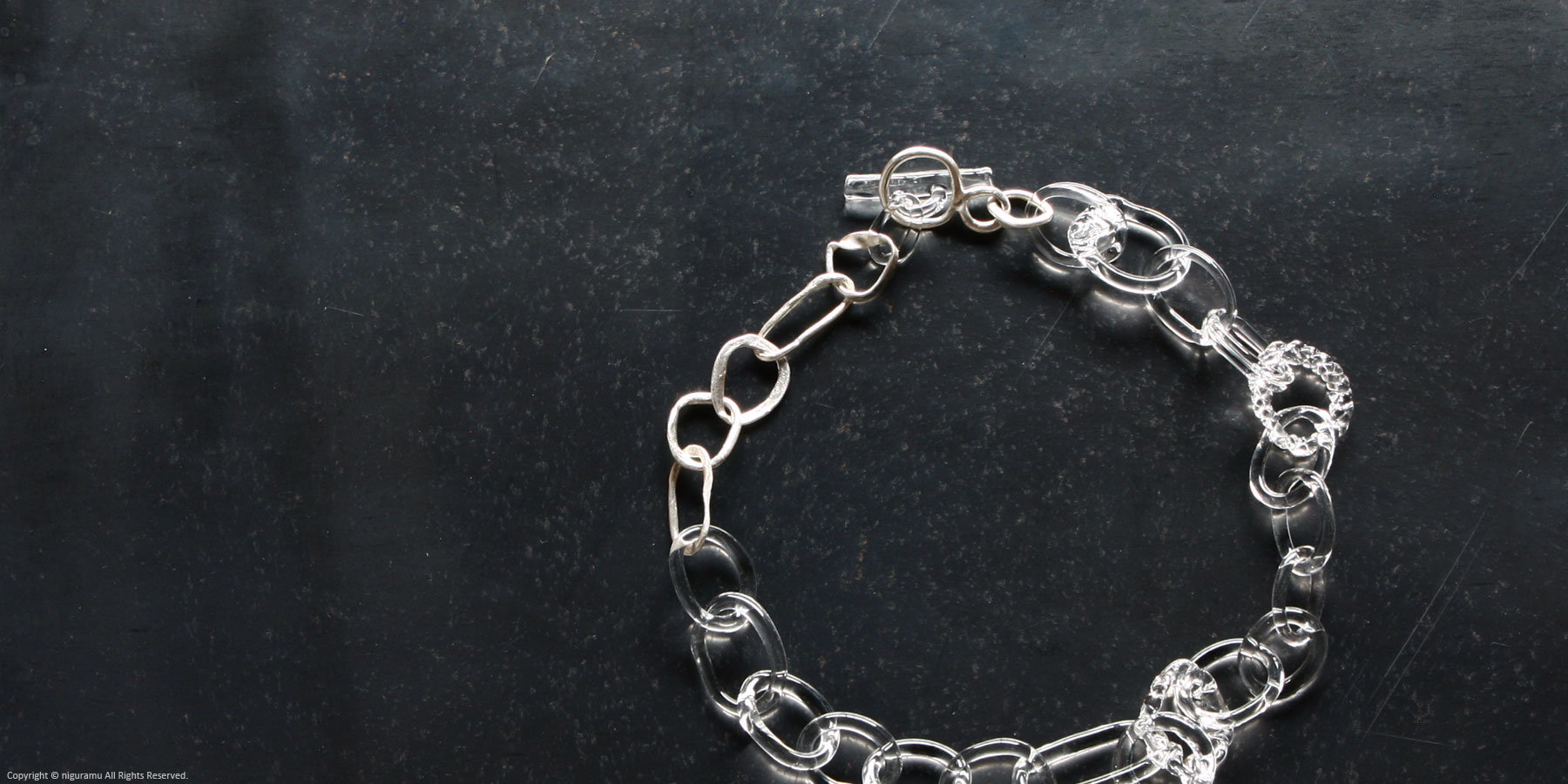 Important points
Size, color, and appearance of each piece may differ as they are made one by one.
Due to the focus on design, material feel, and presence, the decorative parts are delicate. The pieces may break if excessive force is applied.
Silver will change its color with the passage of time. In case a discoloration occured, please wipe with silver polish or baking soda dissolved in water, or use a stainless steel brush to lightly brush the pieces.
Wipe with soft cloth to remove sweat and stains after use, and store in a closed bag or container to prevent moisture and dust.
Regarding Delivery / Gifting
Delivery Time
2~8 weeks if not in-stock.
Delivery Type
International shipping (outside Japan)
Express home delivery
Gifting Options (Only in Japan)
Gift-Wrapping
Small message card