Description
Size/ LL
251"W × 214"D × 26"H mm
Weight: 600g
Size/ L
197"W × 170"D × 23"H mm
Weight: 400 g
Size/ M
155"W × 135"D × 23"H mm
Weight: 230 g
Size/ S
124"W × 108"D × 23"H mm
Weight: 160 g
Size/ Spoon rest
93"W × 85"D × 20"H mm
Weight: 90 g
Materials
Semi porcelain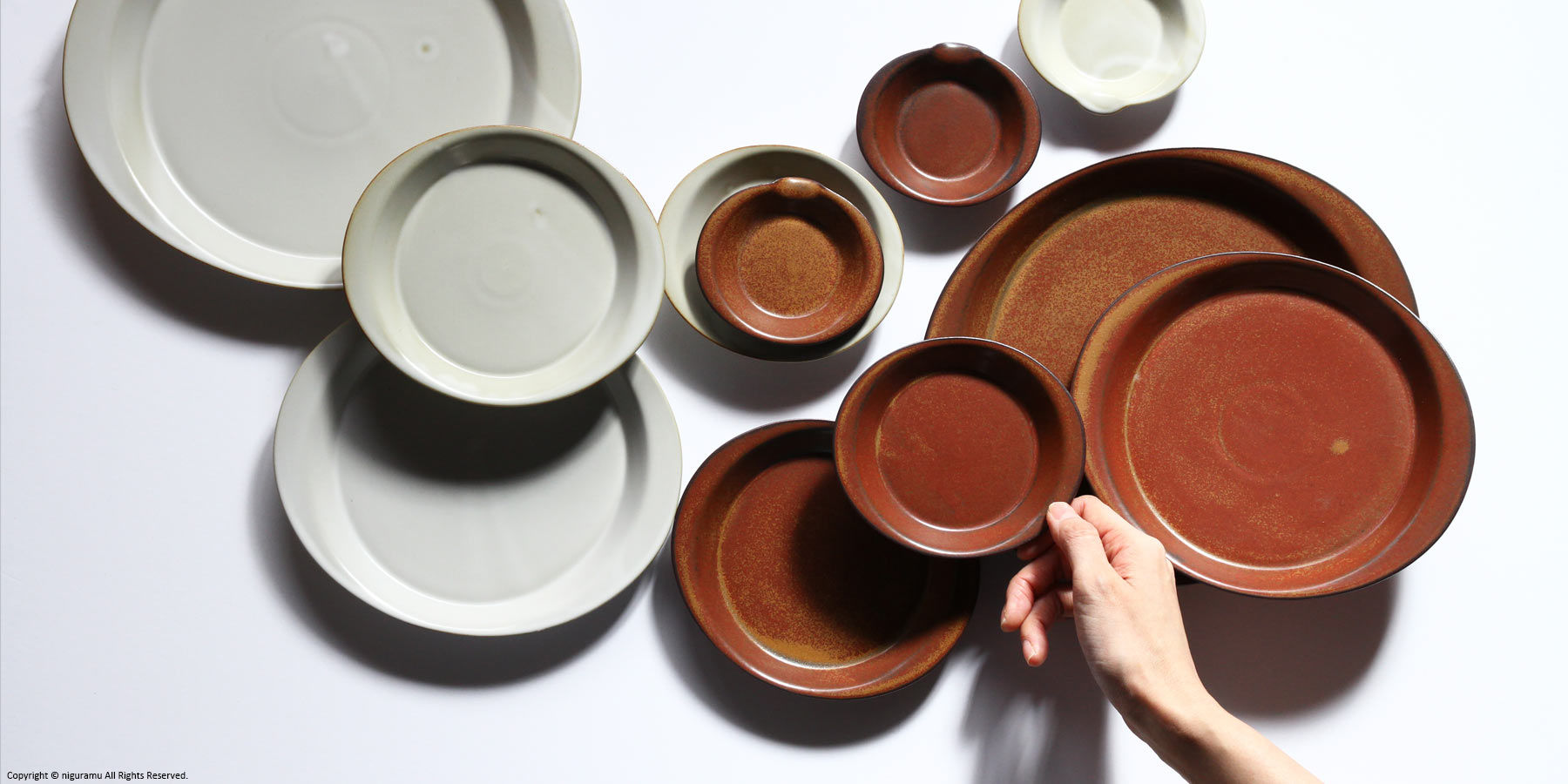 Important points
This product is semi-porcelain, but has a large percentage of red clay, making it similar to ceramic. Please avoid using a dishwasher.
The product is unique as each glazing produces differences in its unevenness. Also, there may be tiny holes and black spots called pinholes on its surface.
There may be dents on the surface of the plate due to shrinkage of the back side of the plate. - These are distortions caused by drying and firing after molding from clay. Please understand that this is a unique characteristic of pottery.
If you already own a product in the same series, the color of the delivered product may differ from the one you have.
Regarding Delivery / Gifting
Delivery Time
We ship the item accordingly when it is in stock.
Delivery Type
International shipping (outside Japan),
Express home delivery
Gifting Options (Only in Japan)
Gift-Wrapping,
Small message card,
Noshi (Japanese gift wrapping ribbon paper)