Description
Size
180"diam × 12"H mm
Weight: 480 g
Materials
Brass
Others
3 rubber bottom feet
Its circular design not only looks good, but it is also highly functional as it can also act as a hook for storage or decoration.

This piece has three points covered with rubber on the rear to ensure it doesn't mark the table when used. These rubber points are also non-slip to provide the piece with an extra sense of security.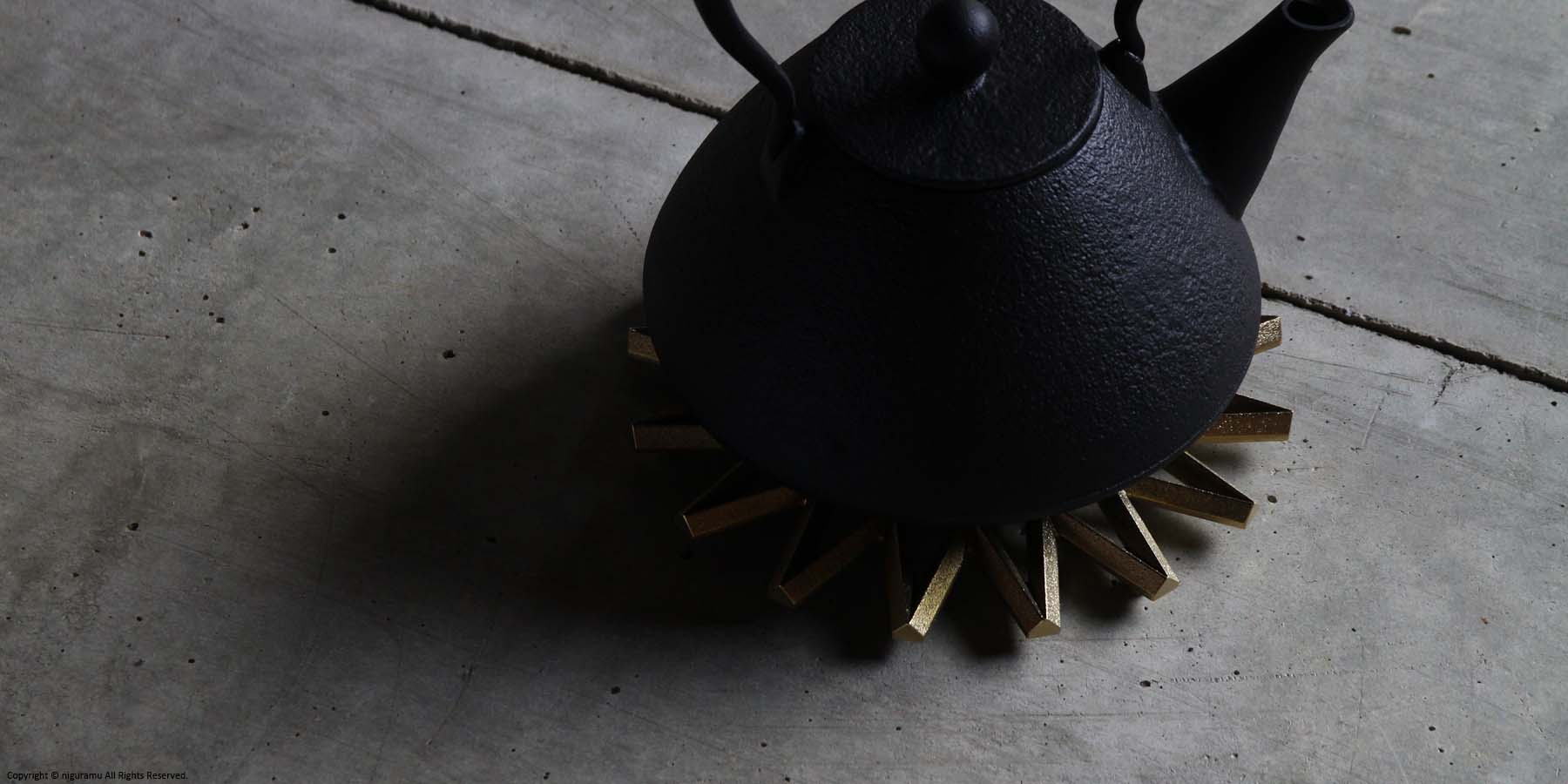 Important points
This product is made from pure brass without any coatings or paints. It will shine at first, but the surface will become darker due to oxidation as it is used. There may be products that have started oxidizing (becoming darker) when it arrives. Please understand that this is characteristic of the product before purchasing and using it.
This products uses sand casting, resulting in a surface finish characteristic of sand casting. Please enjoy the sand grain, tint, and scratches as the material's original appearance.
Please note that the trivet can become hot immediately after placing a hot item on top of it. Please handle with care to avoid scalding yourself.
For cleaning, use a sponge and neutral detergent. Do not use a metal brush.
You can restore the original shine by polishing using over-the-counter metal abrasive compound and polishing cloth.
Regarding Delivery / Gifting
Delivery Time
2~4 weeks if not in-stock.
Delivery Type
Express home delivery (inside Japan)
Gifting Options (Only in Japan)
Gift-Wrapping,
Small message card