Description
Size / small
70"W × 87"D × 13"H mm
Weight: 180g
Size / medium
140"W × 87"D × 13"H mm
Weight: 370g
Size / large
210"W × 87"D × 13"H mm
Weight: 520g
Materials
Brass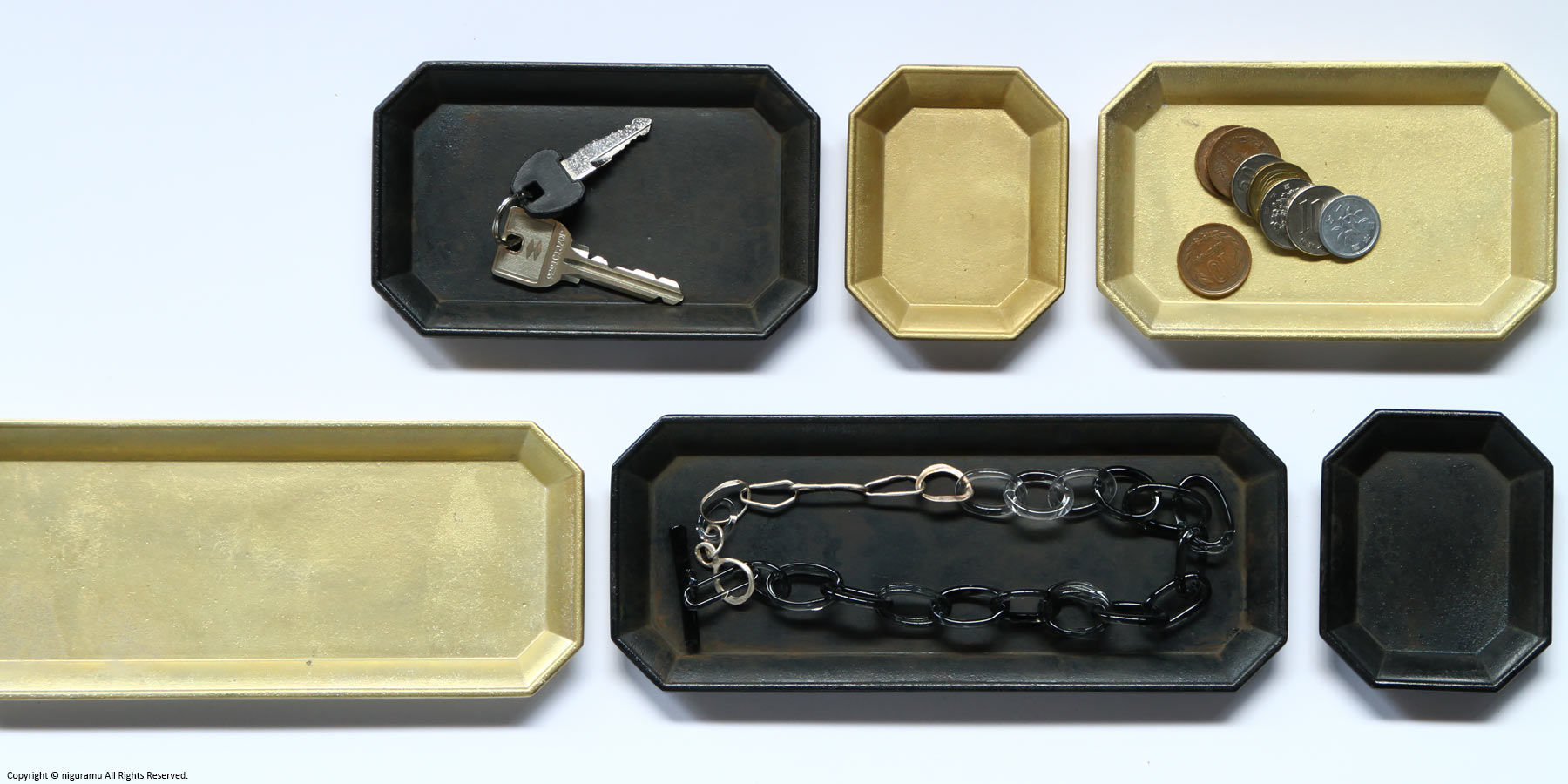 Important points
This product is made from pure brass without any coatings or paints. It will shine at first, but the surface will become darker due to oxidation as it is used. There may be products that have started oxidizing (becoming darker) when it arrives. Please understand that this is characteristic of the product before purchasing and using it.
This products uses sand casting, resulting in a surface finish characteristic of sand casting. Please enjoy the sand grain, tint, and scratches as the material's original appearance.
Due to the manufacturing process, there may be dents, creases, or small holes on the cast surface.
Regarding Delivery / Gifting
| | |
| --- | --- |
| Delivery Time | 2~4 weeks if not in-stock. |
| Delivery Type | International shipping (outside Japan) |