Description
Size / Small
120"L × 65"H × 30"W mm

Set of two
Total Weight : 340 g
Size / Large
180"L × 102"H × 30"W mm

Set of two
Total Weight : 480 g
Materials
Brass
Others
Brass raised countersunk head screw.
3.1"diam ×32"L mm (7 included.)
2.1"diam ×13"L mm (7 included.)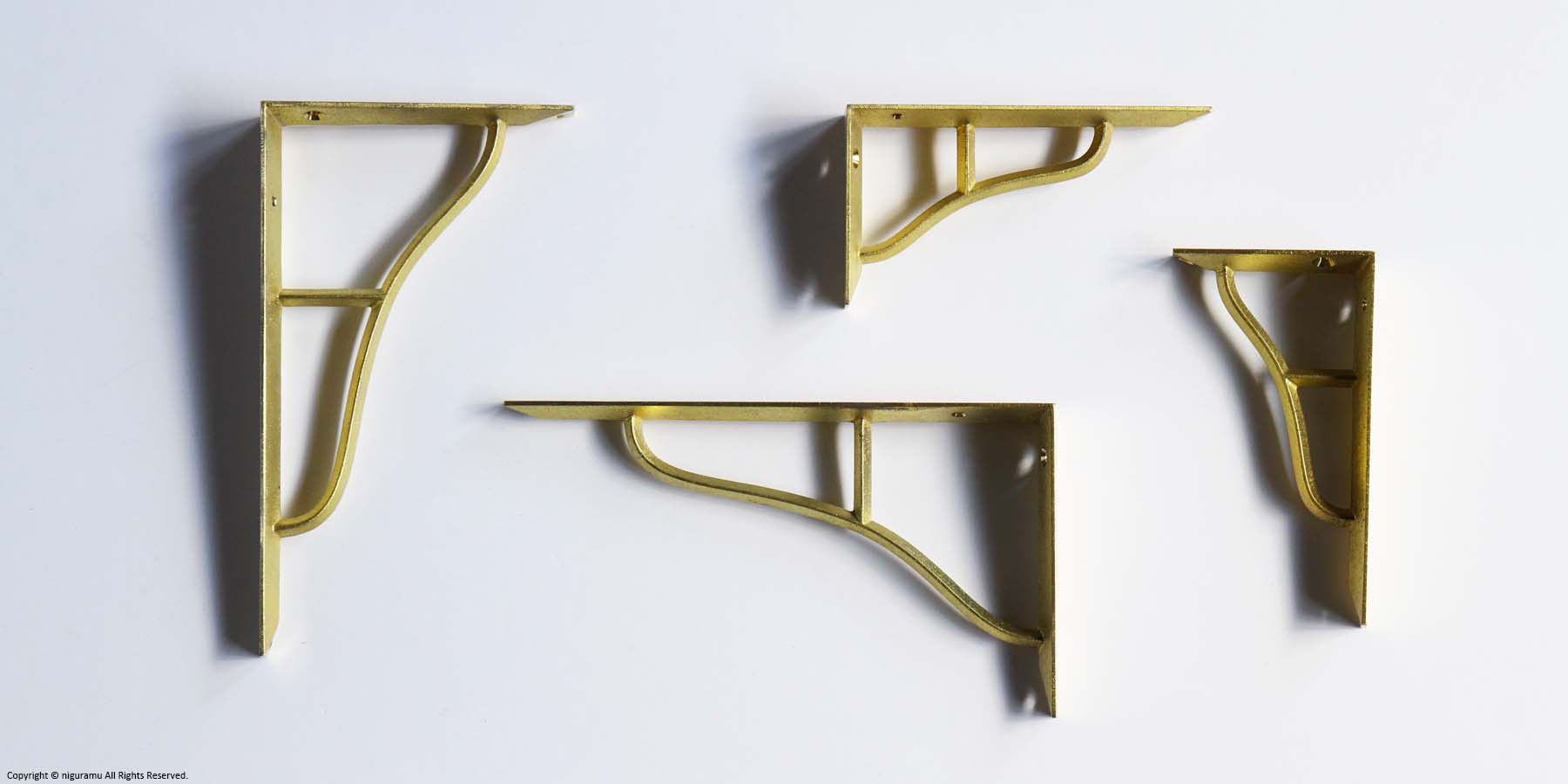 Important points
The place where the shelf bracket is fixed should be a solid wooden base.
The maker or our company does not offer screws other than standard products. If you need screws other than included in the package, please find them for yourself.
This product is made from pure brass without any coatings or paints. It will shine at first, but the surface will become darker due to oxidation as it is used. There may be products that have started oxidizing (becoming darker) when it arrives. Please understand that this is characteristic of the product before purchasing and using it.
This products uses sand casting, resulting in a surface finish characteristic of sand casting. Please enjoy the sand grain, tint, and scratches as the material's original appearance.
You can restore the original shine by polishing using over-the-counter metal abrasive compound and polishing cloth.
Regarding Delivery / Gifting
Delivery Time
2~4 weeks if not in-stock.
Delivery Type
Express home delivery (inside Japan)
Gifting Options (Only in Japan)
Gift-Wrapping,
Small message card