Description
Size
Whole: 163"L × 37"W × 22"D mm
Total Weight: 110g
Materials
Stainless steel
Surface finishing
Damage processing
Others
Storage bag included.
Stack the fork and spoon on top of the knife in this specific order to achieve the best storage.
All 3 items in this set have been finished to ensure any scratches, etc. will not be too conspicuous.

Carrying this item in its special storage bag not only keeps all items together neatly, but also ensure they will not damage anything else you may be carrying. Portable folding chopsticks can also be stored in the special storage bag.


Hand size comparison.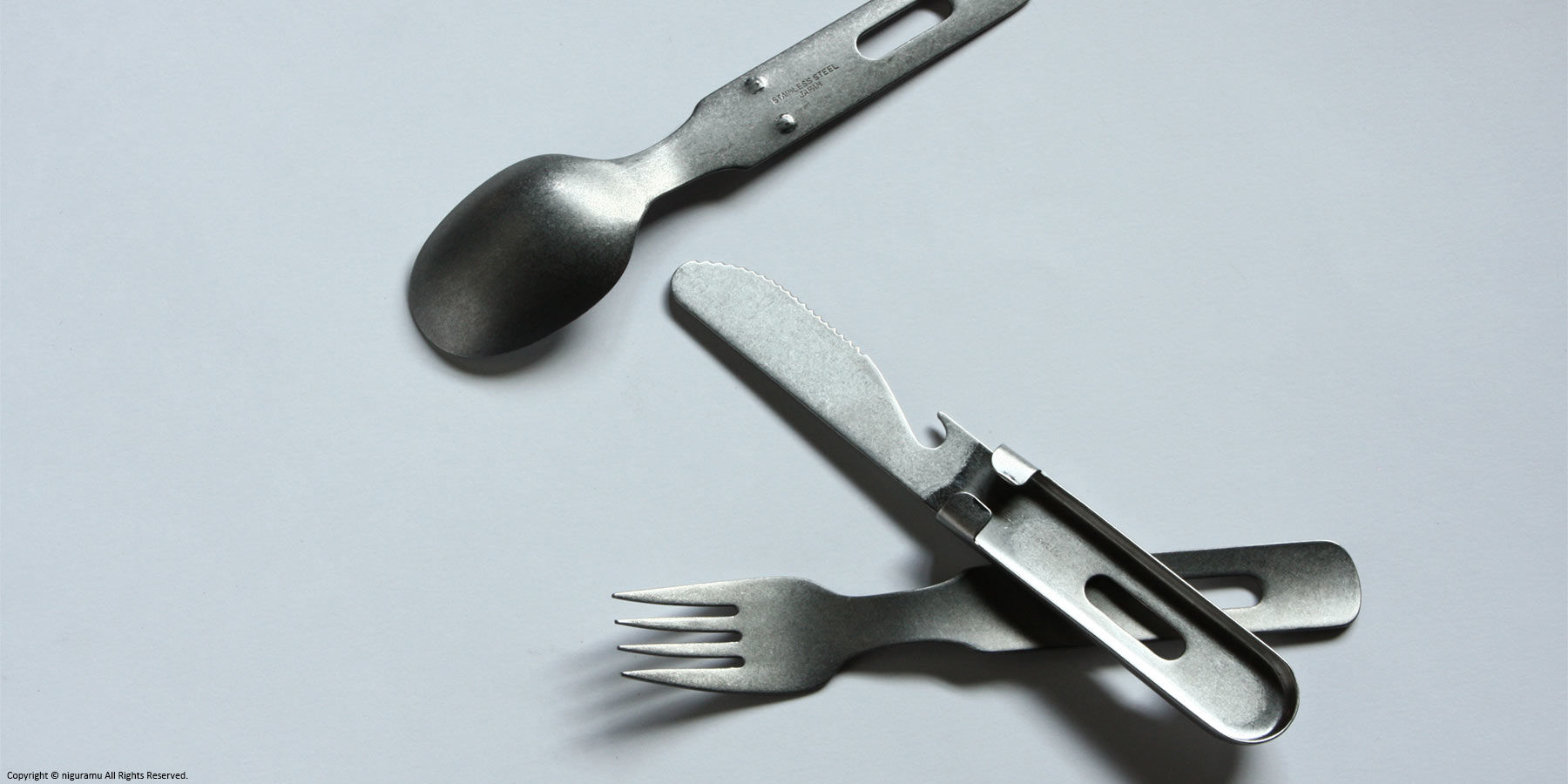 Important points
The special storage bag may shrink when washed.
Regarding Delivery / Gifting
Delivery Time
1~4 weeks if not in-stock.
Delivery Type
International shipping (outside Japan),
Express home delivery
Gifting Options (Only in Japan)
Gift-Wrapping (simple),
Small message card