Description
Canister, long-H
90"W×85"D×160"H mm
Capacity: 600 mL (About 200g of Coffee beans)
Weight: 235g
Coffee major SP
150"L × 43"W mm
Capacity: About 8g of coffee powder.
Weight: 35 g
Canister/Materials
Stainless steel, Teak wood
Canister/Necklace fittings
Body/color-SUS: Hairline finish
Body/color-MBK: Powder coating (outside only)
Lid: Urethane finish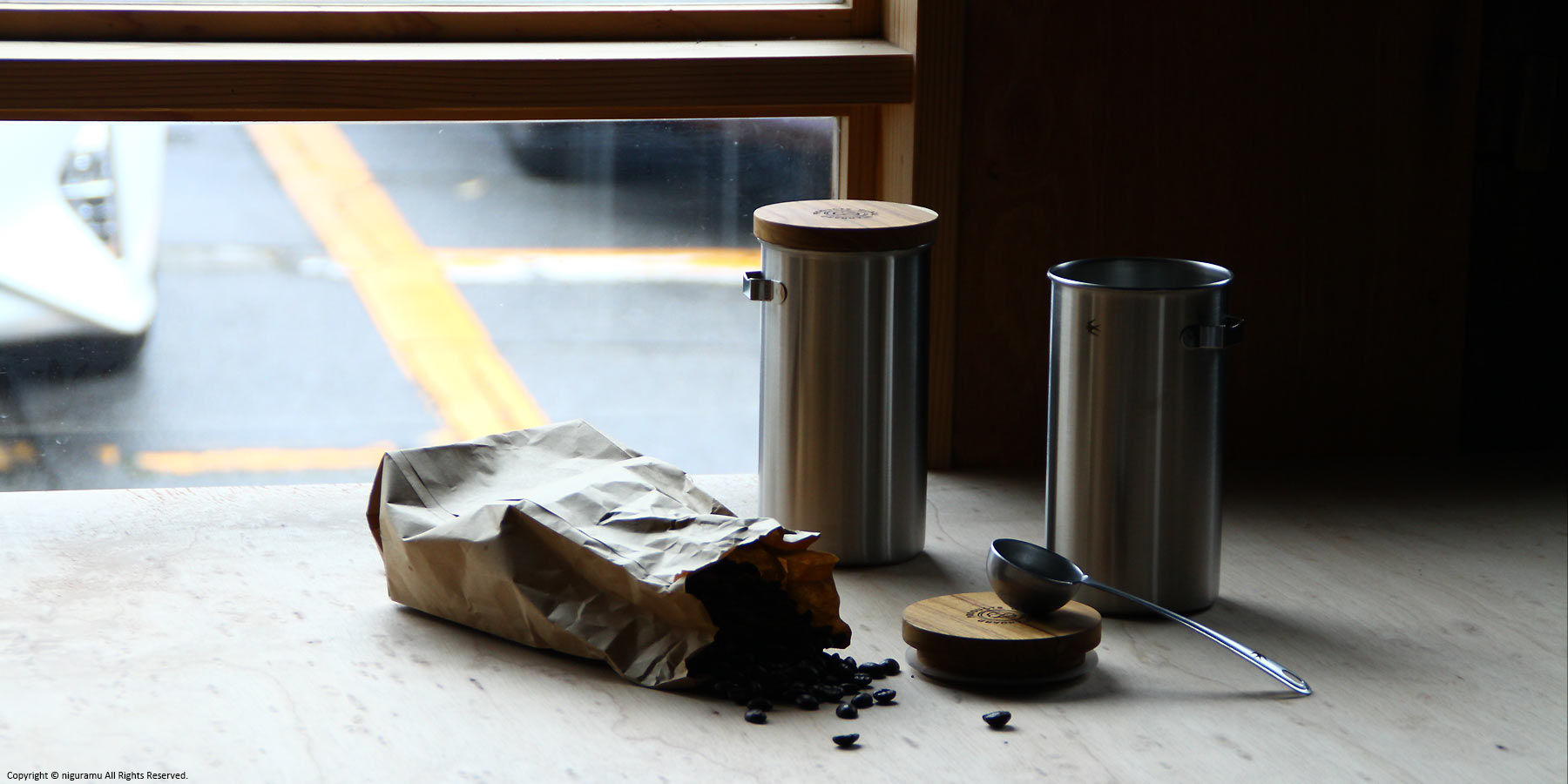 Important points
The lid of the canister is made from natural wood, so each individual item may be slightly different in terms of grain and color. Some may also have striking knots in the wood, black spots in the wood grain, small holes, rough surfaces, stains, and/or scratches. Please understand that exchanges, etc. will not be accepted due to the characteristics of the natural wood not being to your personal taste.
The lid may not sit completely central to the canister when attached due to the location of the inner rubber.
The lid's inner rubber has been designed to be removable, so it may shift slightly depending on how the lid is taken off.
Regarding Delivery / Gifting
Delivery Time
1~3 weeks if not in-stock.
Delivery Type
International shipping (outside Japan),
Express home delivery
Gifting Options (Only in Japan)
Gift-Wrapping,
Small message card