Description
Size
163"diam× 15"H mm
Weight: 400 g
Materials
Cast iron
Surface finishing
Lacquer baking finish
Others
With rubber cap
There are many thin and complex crests of natural waves/ridges, but these pot mats and vortex rings keep the design simple while retaining the wave feel.
The base is moderate and trending towards the middle, making a reliable surface to put things on.

Rubber caps are fitted to the 3 'legs' of the trivet.

Three Yoshitake Mosuke designed trivets.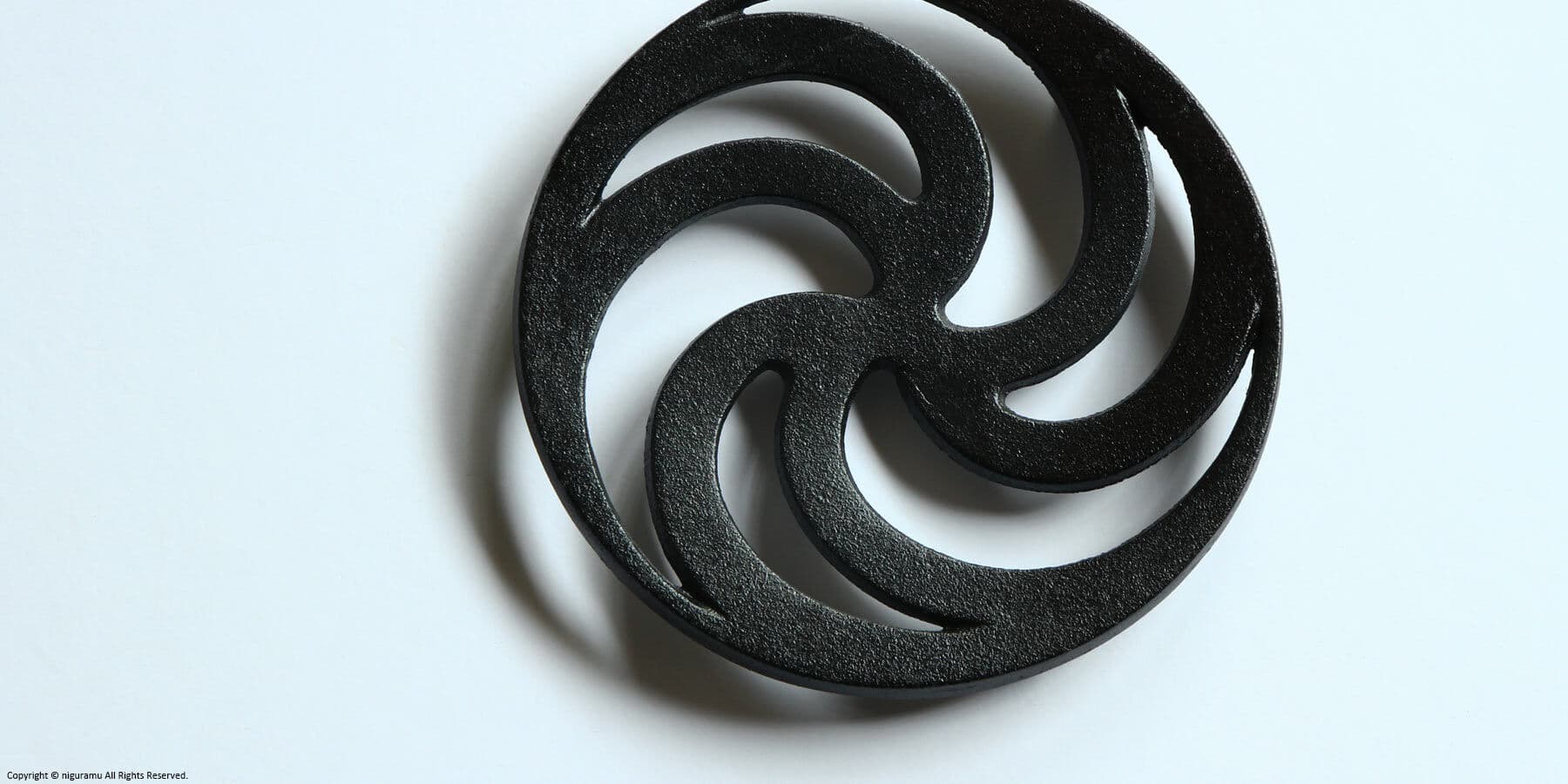 Important points
As each item is handmade by the artisan, there may be slight variations in size and shape.
Since the finish and quality standards of products vary depending on the manufacturer, the appearance of casting surface also varies.
Due to the manufacturing process, there may be small bumps or holes. However, each item has passed the manufacturer and our inspection standard and will not cause issues during usage. Please refrain from returning the product for such reasons.
Do not hold the trivet barehanded after a hot pan or kettle has been placed.
Regarding Delivery / Gifting
Delivery Time
1~2 months if not in-stock.
Delivery Type
International shipping (outside Japan),
Express home delivery
Gifting Options (Only in Japan)
Gift-Wrapping,
Greeting Card,
Noshi (Japanese gift wrapping ribbon paper)