Description
Size
400"W × 320"H × 200"D mm
Weight: 920 g

handle: 570"L mm
Strap: 690~1020"L mm
Materials
Canvas (Cotton 100%: body, handle, shoulder strap), Cow Leathe (zipper pull), Brass (zipper)
Surface finishing
Canvas: Paraffin coating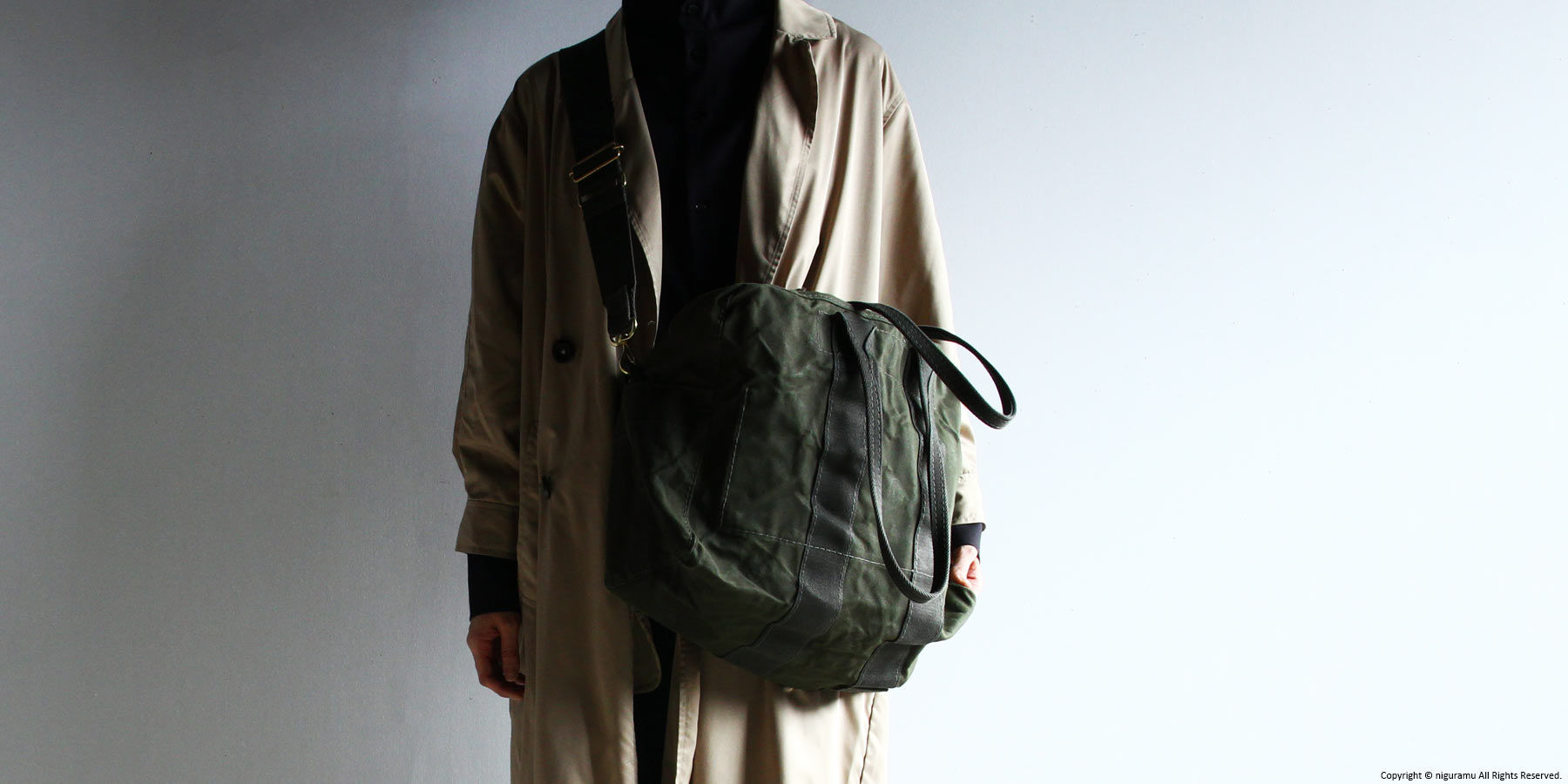 Important points
The height(H) doesn't contain the handles.
This product is made with paraffin-processed fabric to improve its level of waterproofness.
Please refrain from washing or ironing due the fabric of this product.
The color may transfer or fade if rubbed violently.
Simply wipe a cloth soaked in a neutral detergent diluted with water over this product should it get dirty.
If this product gets wet, please dry it in a shaded, well-ventilated area.
Regarding Delivery / Gifting
Delivery Time
1.5~2.5 months if not in-stock.
Delivery Type
International shipping (outside Japan),
Express home delivery
Gifting Options (Only in Japan)
Small message card