Description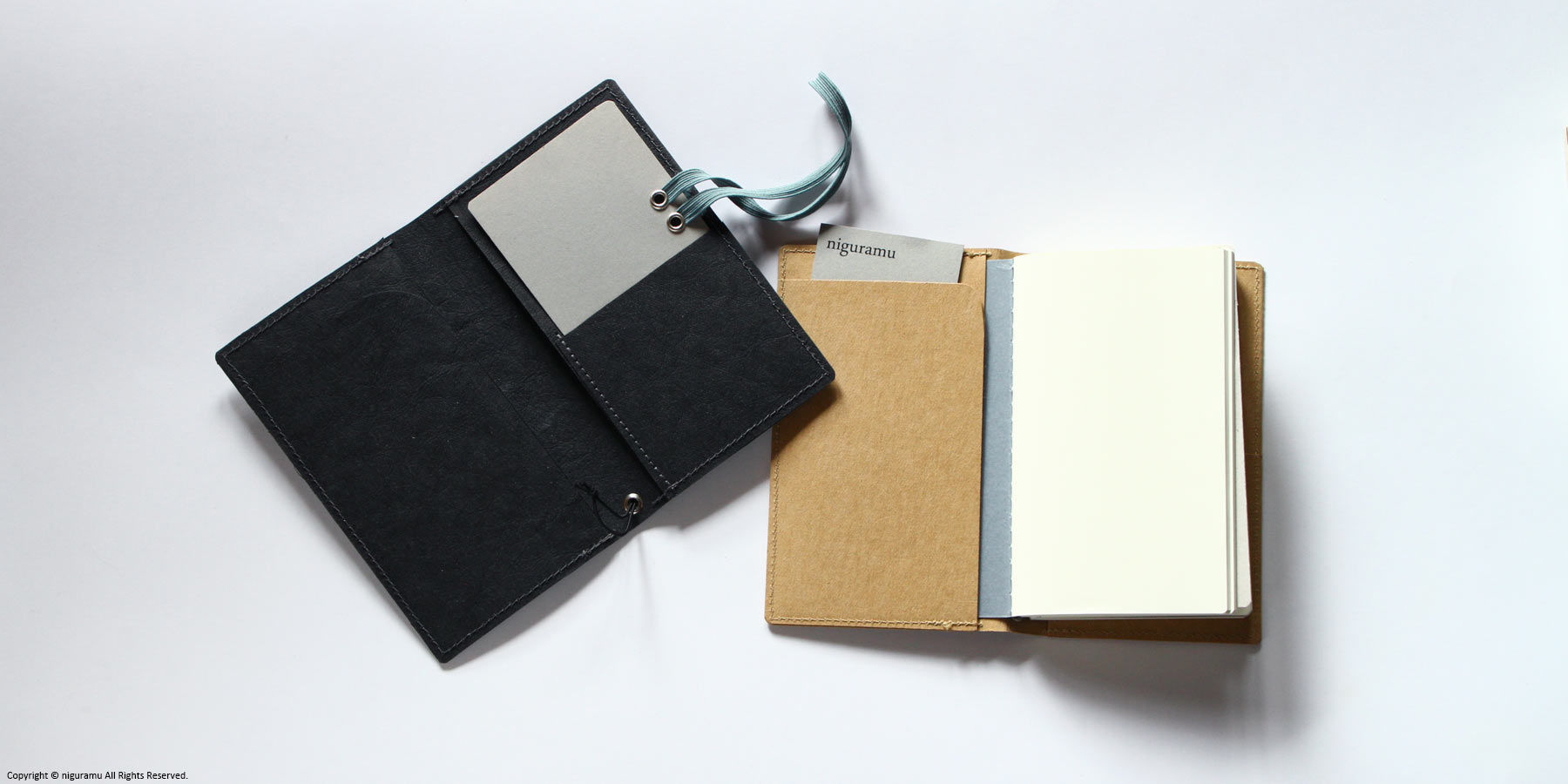 Size
90"W × 145"H mm
Weight: 25g
Materials
Nonwoven felt
Important points
The black rubber band on the bottom center of the ILEKO cover has a stopper on one side, and it is only passed through an eyelet on the cover. To prevent dropping and losing this rubber band, please ensure you hook it to a notebook when using it.
Regarding Delivery / Gifting
Delivery Time
1~2 weeks if not in-stock.
Delivery Type
International delivery (outside Japan),
Express home delivery
Gifting Options (Only in Japan)
Gift-Wrapping (simple),
Greeting Card
Two colors: black and brown.

The left pocket is can be used to store receipts or to hold vertical memo pad. The right pocket is card-sized.
By inserting the rubber band pen holder (sold separately) into the right pocket, you can prevent it from opening while also using to store pens.

Insert the ILEKO calendar (sold separately).
The black rubber band on the bottom center can be hooked on as a bookmark or to hold memo pads.

You customize its usage with the ILEKO notebook and ILEKO rubber band (sold separately).