Description
Size/180
210"diam (180"ID) × 42"H mm
Weight: 550 g
Size/210
240"diam (210"ID) × 46"H mm
Weight: 800 g
Size/240
270"diam (240"ID) × 47"H mm
Weight: 1100 g
Size/270
300"diam (270"ID) × 50"H mm
Weight: 1400 g
Materials
Pottery
Range of Use
Gas cooktop , Oven , Microwave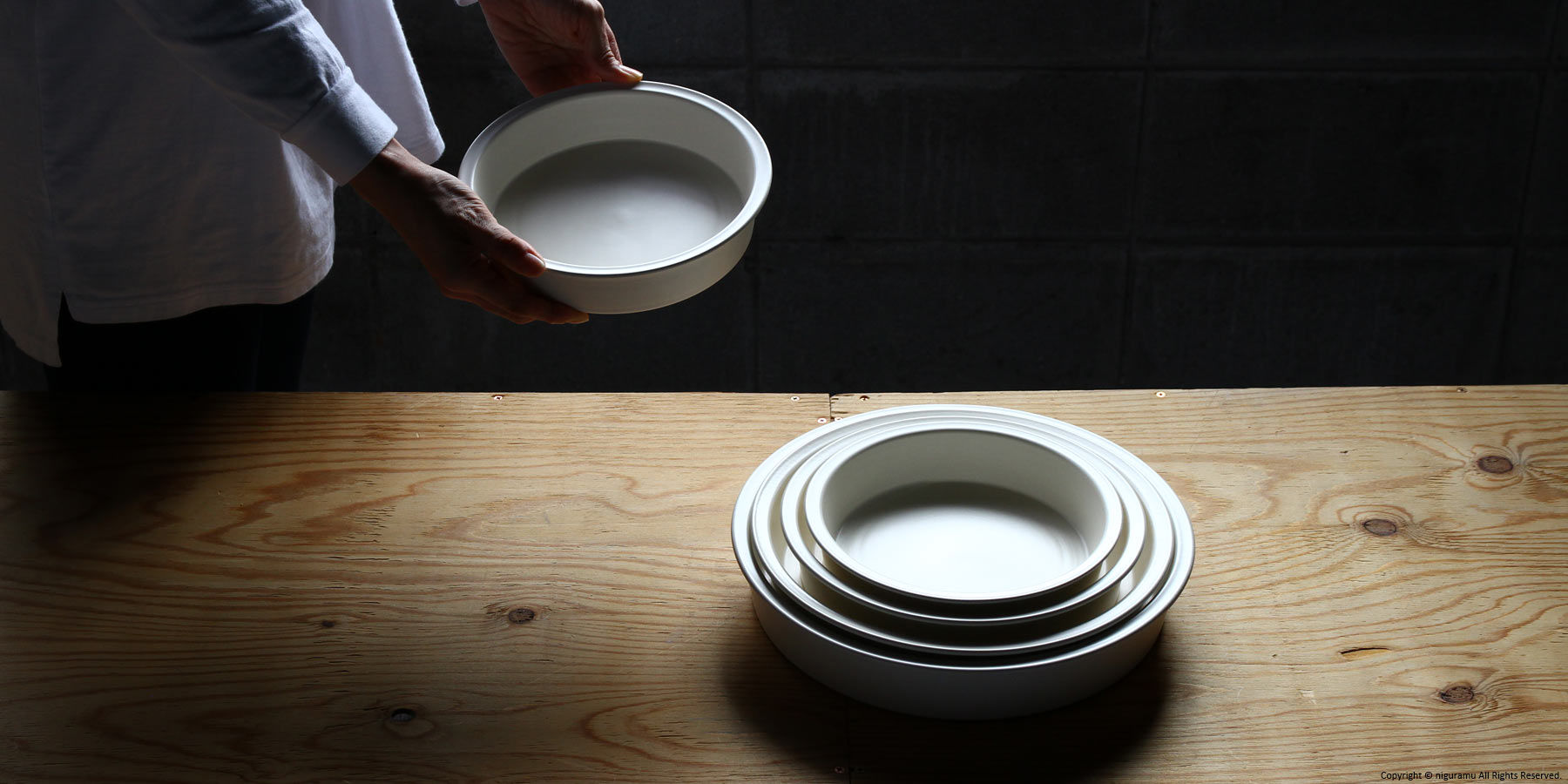 Important points
As it is handmade by a glass artist, they are individually different in shape, size and weight.

Due to the characteristics of the product, They have differences in the glaze application (unevenness, dripping, surface irregularities, etc.). They may also have bubbling traces of glaze or roughness.
They don't have lids.
Please be careful not to pour cold liquid into the product immediately after heating, as it may cause cracks.
You can order only one of each size because we have limited number of products in stock.
Regarding Delivery / Gifting
Delivery Time
We ship the item accordingly when it is in stock.
Delivery Type
International shipping (outside Japan),
Express home delivery
Gifting Options (Only in Japan)
Small message card