Description
Size
bell: 55"diam mm
Full Length: 350"L mm
Weight: 25g
Materials
Heat resistant glass
"bell" has a simple design only with clear glass.
The artist Moritani uses a burner to create the blown glass spheres, each of which has a slightly different shape and size. The length of the string used to hang them varies from about 250 to 350 mm.

The clapper is donut-shaped.
It's hard to get a sense of scale because the hand holding the bell is a bit large, but it is about 50-60mm in diameter.

From the side.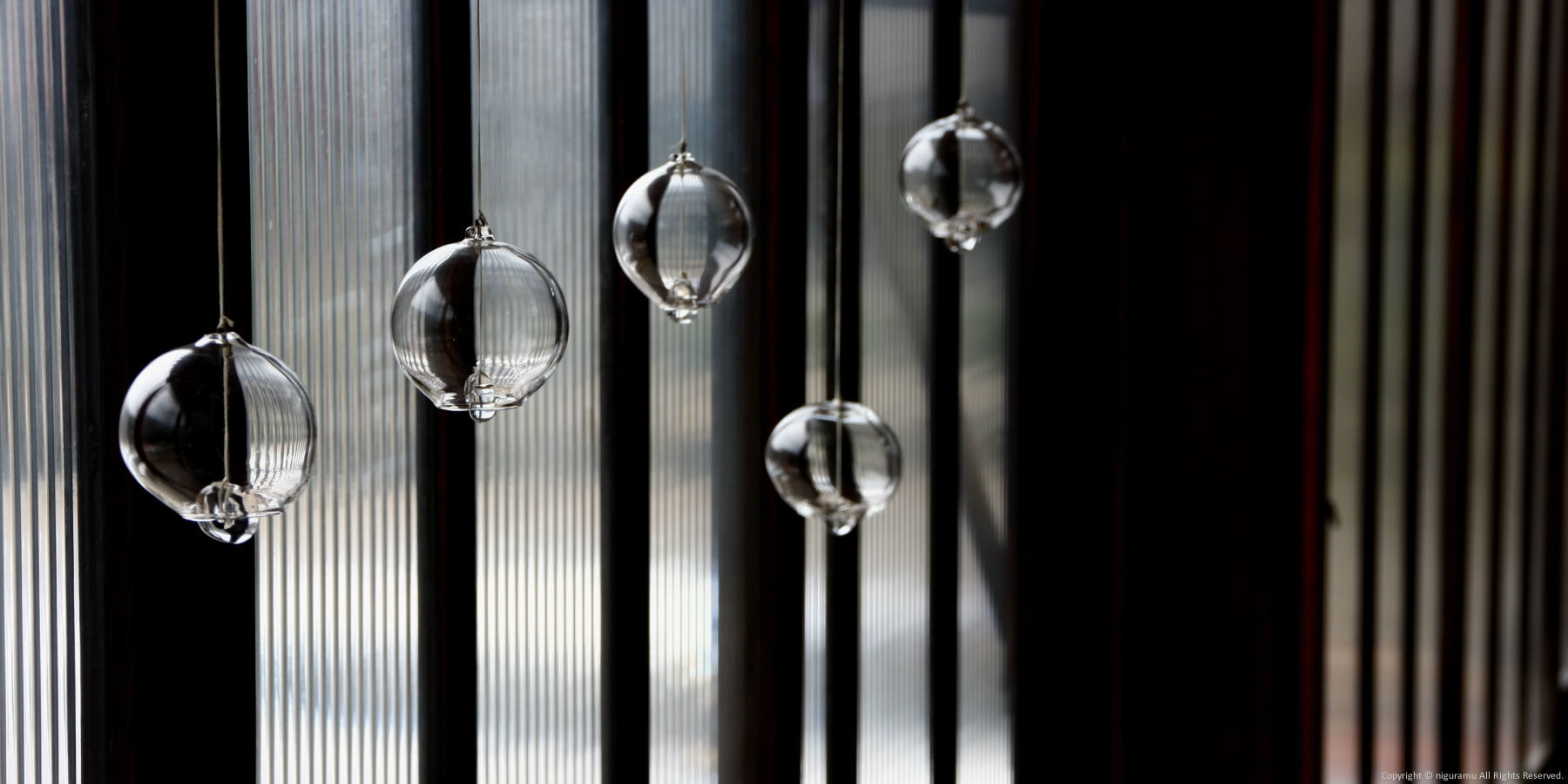 Important points
As it is handmade by a glass artist, they are individually different in shape, size and weight.
Regarding Delivery / Gifting
Delivery Time
We ship the item accordingly when it is in stock.
Delivery Type
International shipping (outside Japan),
Express home delivery
Gifting Options (Only in Japan)
Gift-Wrapping,
Small message card