Description
plate 215mm
215"diam × 25"H mm
Weight: 400 g
bowl 180mm
182"diam × 65"H mm
Weight: 520 g
Materials
Porcelain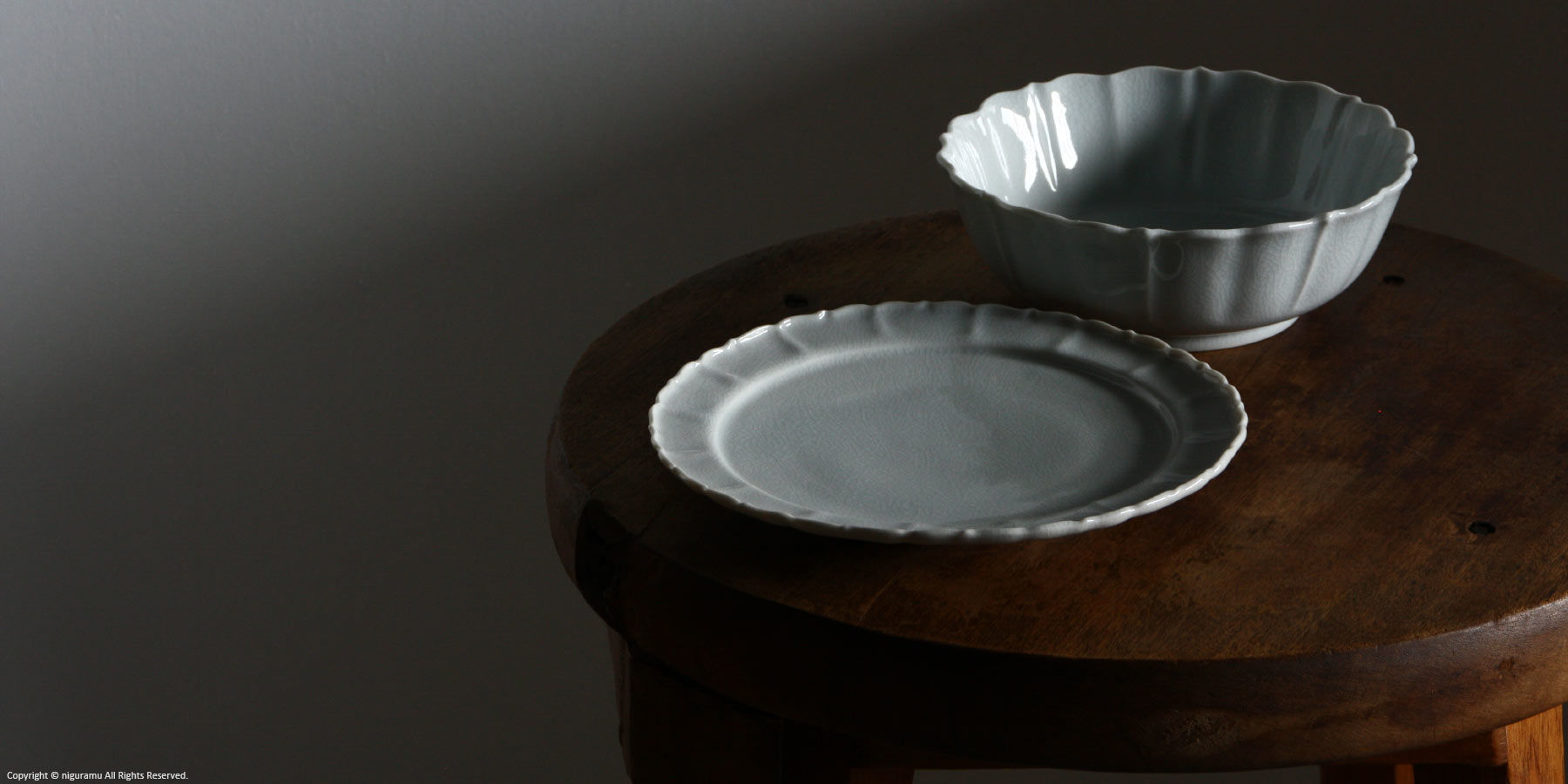 Important points
A craze is an intentional crack in the glaze caused by the difference in shrinkage between the base material of the dish and the glaze during firing. If used with food containing liquid or pigments. these substances may gradually seep into the cracks, causing them to take on color. Soak the dishes in water before serving.
There are differences in the glazing for each dish. They may also contain small holes or black spots on the surface, which are known as pin holes.
The surface of the plates may have indentations due to shrinkage of the base on the bottom. This arises due to warping during drying and firing after it is molded. This is a characteristic of all pottery, and not a defect.
There may be chips in the base of the items. There may also be metal marks (which resemble pencil marks) on the unglazed part of the base due to friction.
If oil or other food soaks into the dishes, the cracks may appear to have diminished, or seem to have disappeared. If this happens, soak it in soap to remove the dirt from the crazing.
Do not places these items in microwaves, ovens, or dish washers.
Regarding Delivery / Gifting
Delivery Time
1~3 months if not in-stock.
Delivery Type
International shipping (outside Japan)
Express home delivery
Gifting Options (Only in Japan)
Gift-Wrapping
Small message card
Noshi (Japanese gift wrapping ribbon paper)