Description
Size
50"L mm
Weight: 2g
Materials
Silver-925
Surface finishing
Rhodium Plating
Others
Selling only one side (1 piece selling).
Pierced post: 12"L × 0.9"diam mm
Earring back: Titanium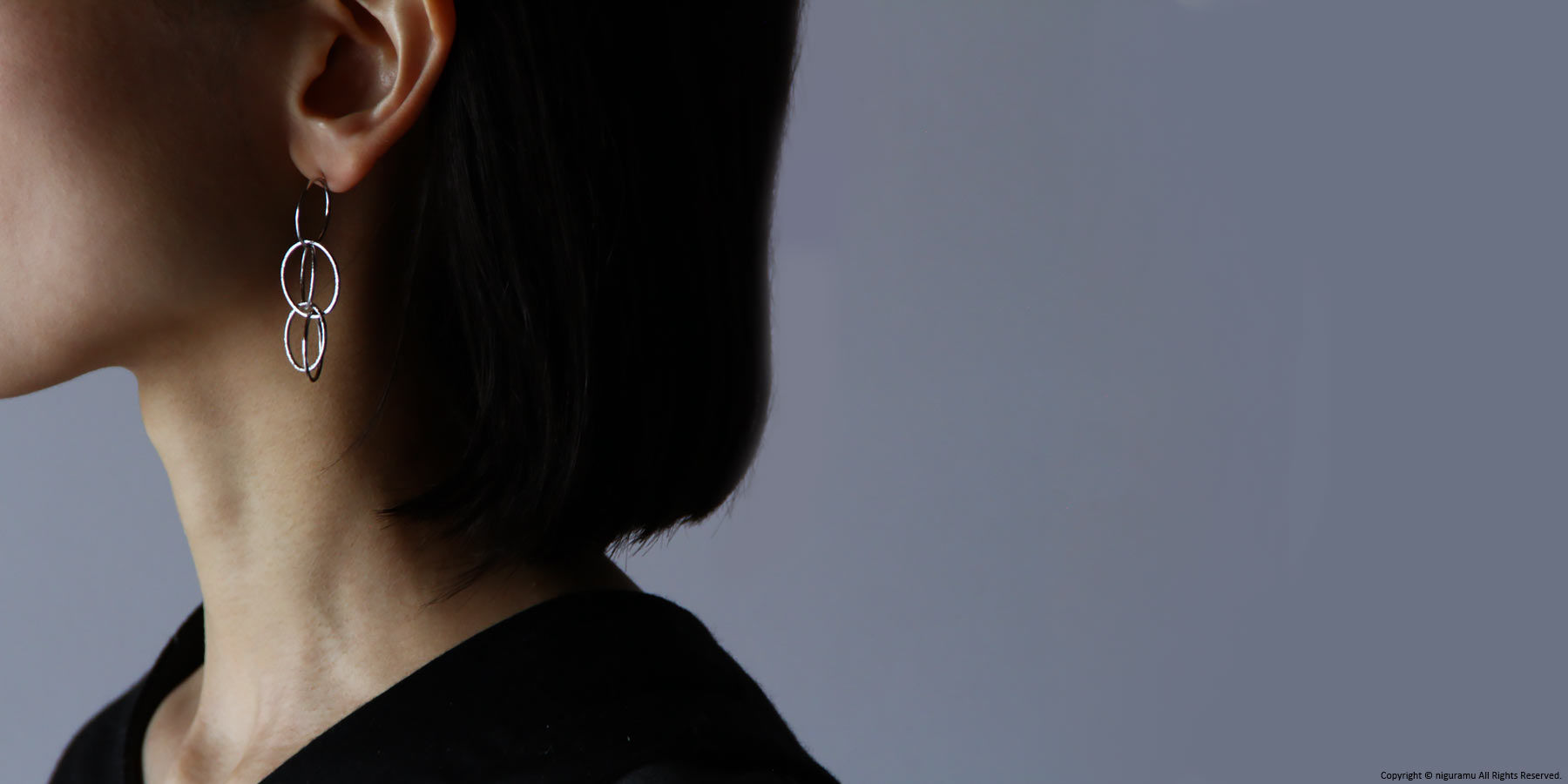 Important points
Since the merchandise is handmade, each piece has a different look from one others.
May deform with excessive force. Handle with care.

If you wish to change from the standard earrings to screw back earrings, please add them to the cart as "replace with screw back earrings" of the earrings of the same quantity (the earrings are all sold separately by the piece.
Regarding Delivery / Gifting
Delivery Time
1~4 weeks if not in-stock.
Delivery Type
International shipping (outside Japan),
Express home delivery
Gifting Options (Only in Japan)
Gift-Wrapping,
Small message card