Description
Size
46"L mm
Weight: 1g
Materials
Silver-925
Surface finishing
Rhodium Plating
Others
Selling only one side (1 piece selling).
Earring back part: Titanium
Earring back with triple rings. Can be styled in multiple ways by coupling it with our Ring series or with one of your own pierced earrings.

EARRING BACK, TRIPLE RING styled with our RING EARRING, b4.

RIPPLES EARRING and RAIN SOUND EARRING from our Ring series come with the same earring back (EARRING BACK, TRIPLE RING).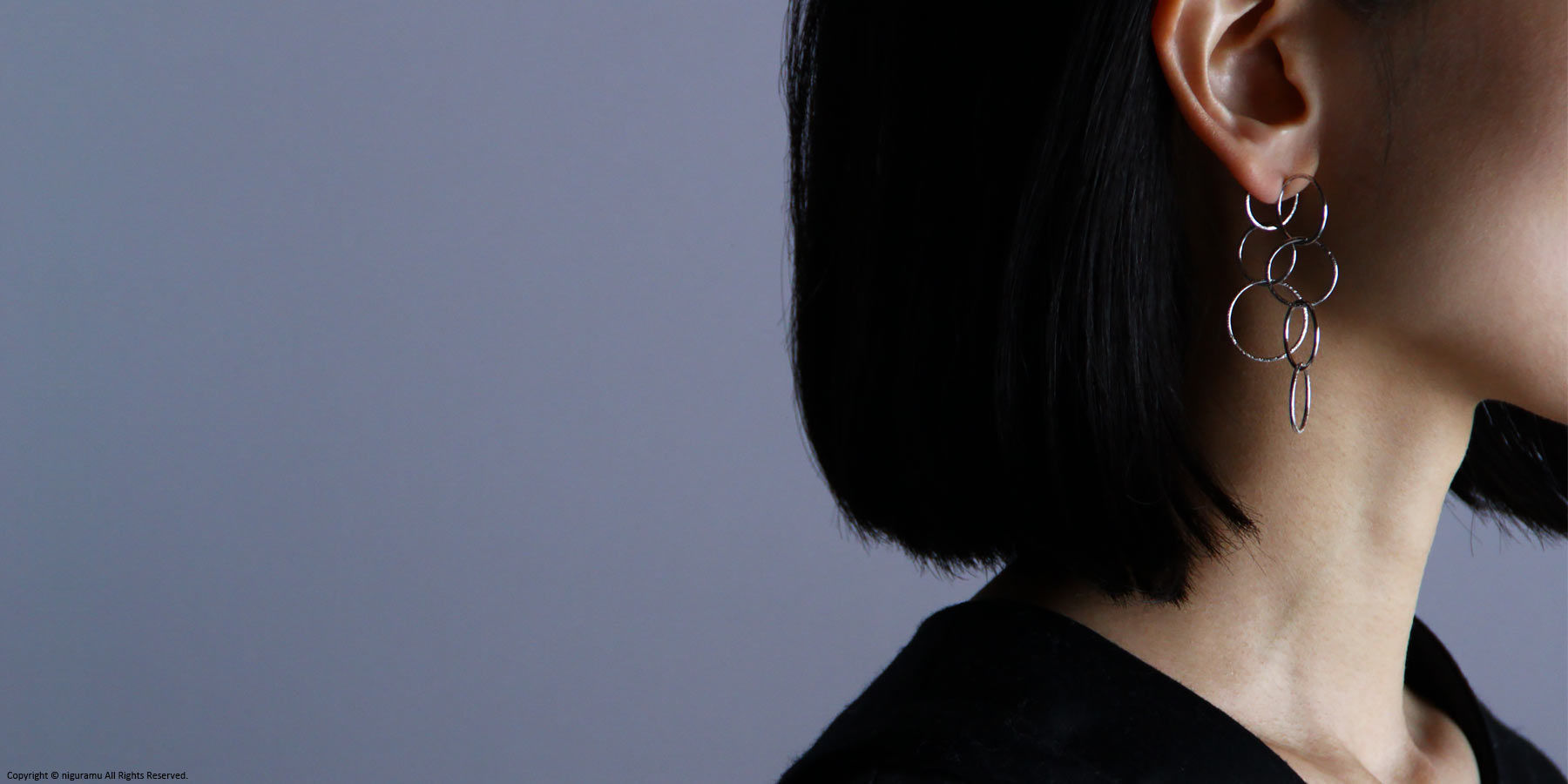 The upper image is a combination of "Earring back, Triple ring" and "Ring earring, b4".
Important points
This product includes only the earring back.
Since the merchandise is handmade, each piece has a different look from one others.
May deform with excessive force. Handle with care.
Regarding Delivery / Gifting
Delivery Time
1~5 weeks if not in-stock.
Delivery Type
International shipping (outside Japan),
Express home delivery
Gifting Options (Only in Japan)
Gift-Wrapping,
Small message card