Description
Size
Closed: 93"W × 115"H × 15"T mm
All open: 280"W × 115"H × 3"T mm
Weight: 95 g
Materials
Leather
Others
"YMSK A7 Memo" is included.

A7-memo: 75"W × 105"H × 6"T mm
* It is a size that can be used with other memo pads on the market.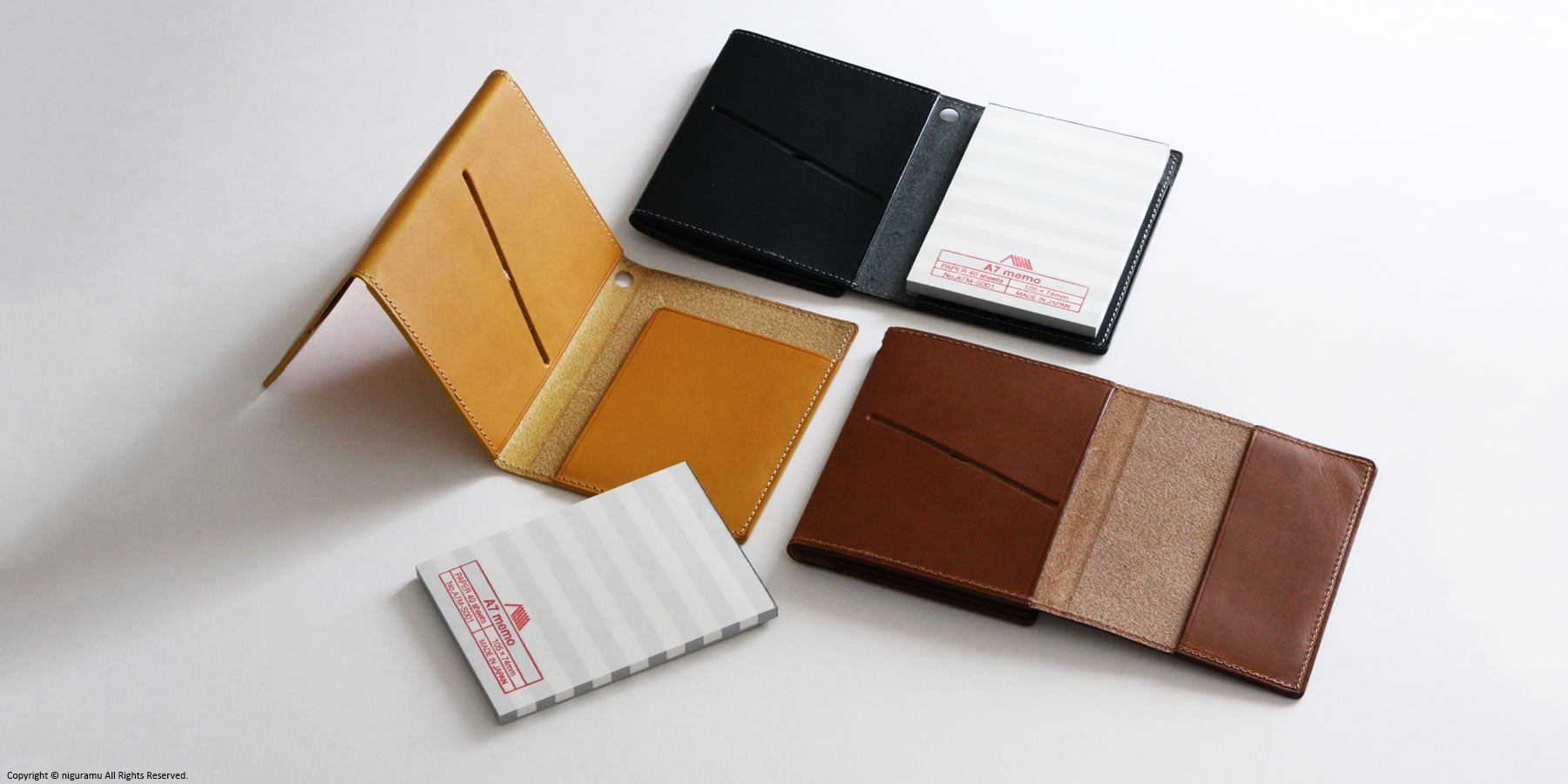 Important points
There may be wrinkles, stains, or scratches on the leather, this is characteristic of natural leather.
This product is handmade by artisans. In the case that the stock is unavailable, it may take some time for it to arrive.
Changes in color may happen during usage (especially for the yellow variant) due to the natural material used. The change in color may be more severe in places with direct sunlight.
The memo pad's size is the same as the other memo pads on the market, however, the A7 memo is a special design with two sheets of the mat.
Regarding Delivery / Gifting
Delivery Time
1~2 weeks if not in-stock.
Delivery Type
International shipping (outside Japan),
Express home delivery
Gifting Options (Only in Japan)
Gift-Wrapping,
Small message card,
Noshi (Japanese gift wrapping ribbon paper)