Description
Size
Magnet: 5"diam × 15"L mm
Packing: 50"W × 110"H × 10"T mm

Total Weight: 40 g
Materials
Neodymium magnet
Others
3 pieces
Includes 3 magnets and a wooden case.
A unique design; hard to tell what it is until you see inside.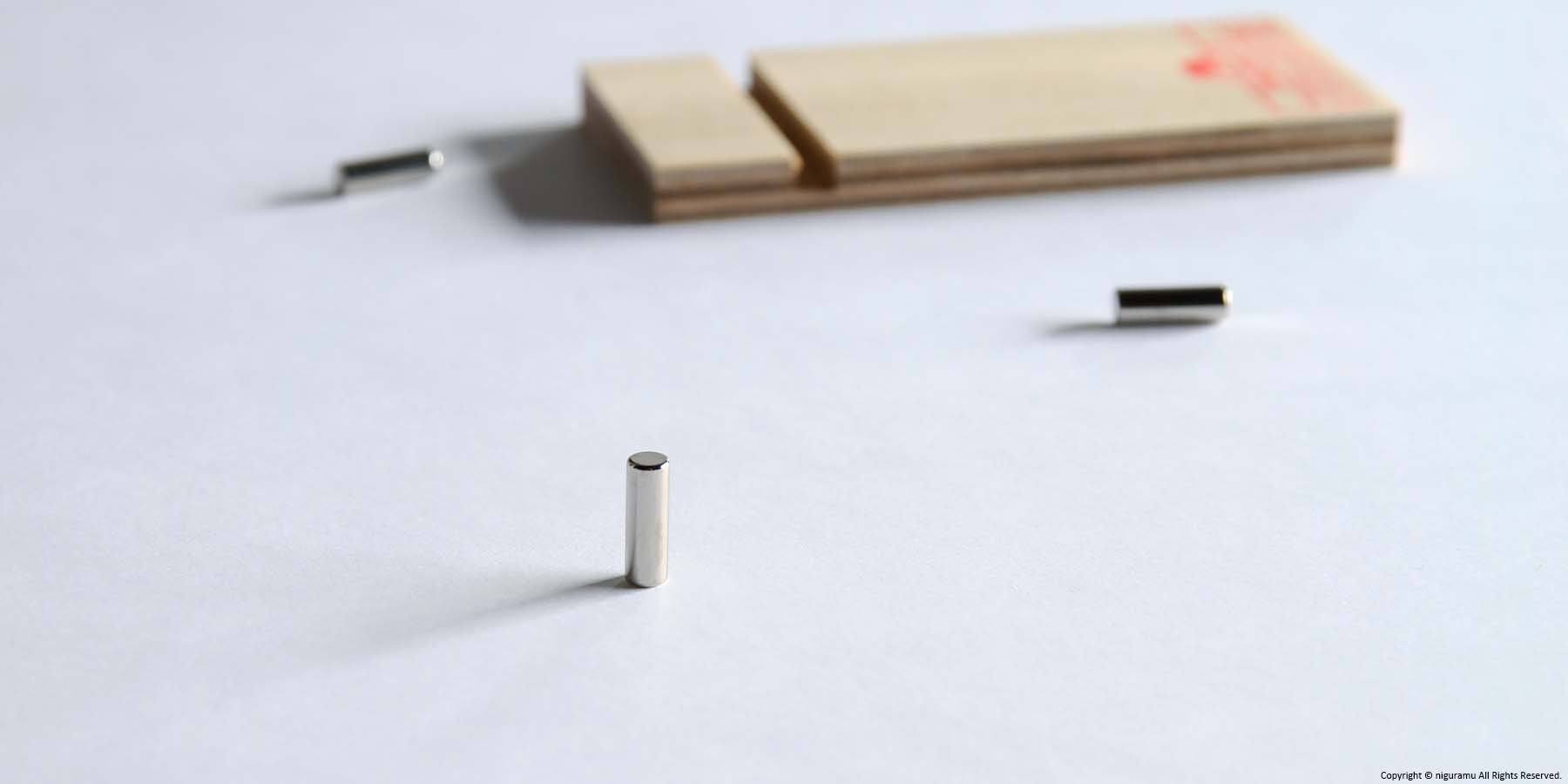 Important points
Since it has a strong magnetic force, if you place several magnets near each other, they may be attracted and move in an unexpected direction.
Keep away from magnetic products, magnetic cards, and precision instruments.
Keep away from small children who may swallow it accidentally, as it may cause internal damage.

Regarding Delivery / Gifting
Delivery Time
1~2 weeks if not in-stock.
Delivery Type
International shipping (outside Japan),
Express home delivery
Gifting Options (Only in Japan)
Gift-Wrapping (simple)