Description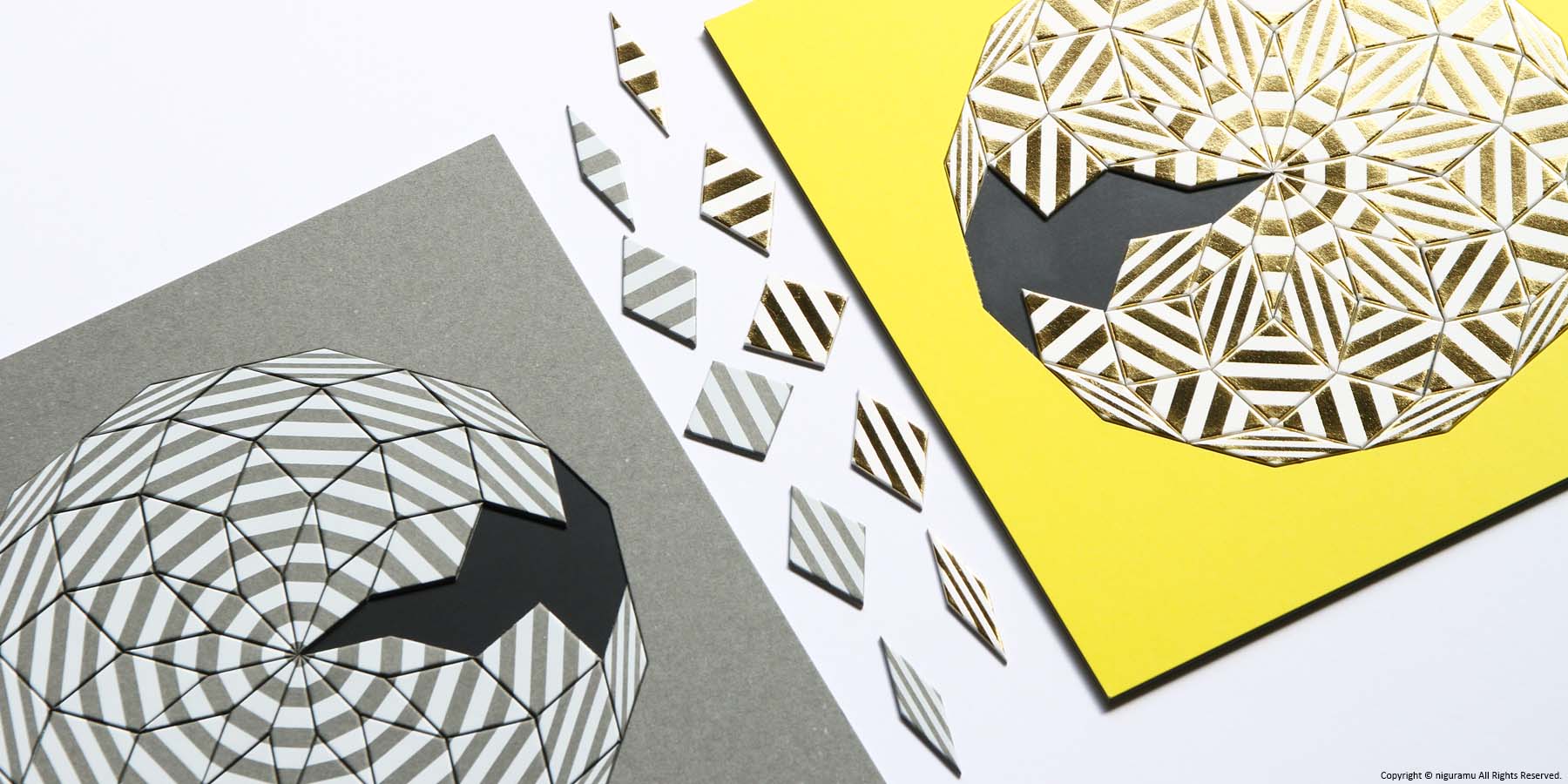 Size
200"W × 200"H × 5"T mm
Weight: 210 g
Materials
Paper
Others
1 set 60 pieces
Important points
As it is a paper product, be careful not to get wet.
Regarding Delivery / Gifting
Delivery Time
We ship the item accordingly when it is in stock.
Delivery Type
International delivery (outside Japan),
Express home delivery,
Gifting Options (Only in Japan)
Gift-Wrapping (simple),
Greeting Card,
There are two types, gray and gold.

The pattern of the rhomboid pieces on the right side yellow one appears black, but is actually gold.

1 set contains 60 pieces. There are, in total, 6 types with different patterns.
Both gray and gold are pieces with the same shape and pattern.

As the black base beneath the pieces is a magnet, it is possible to stand it up or hang it on a wall.

You can enjoy a variety of patterns.