Description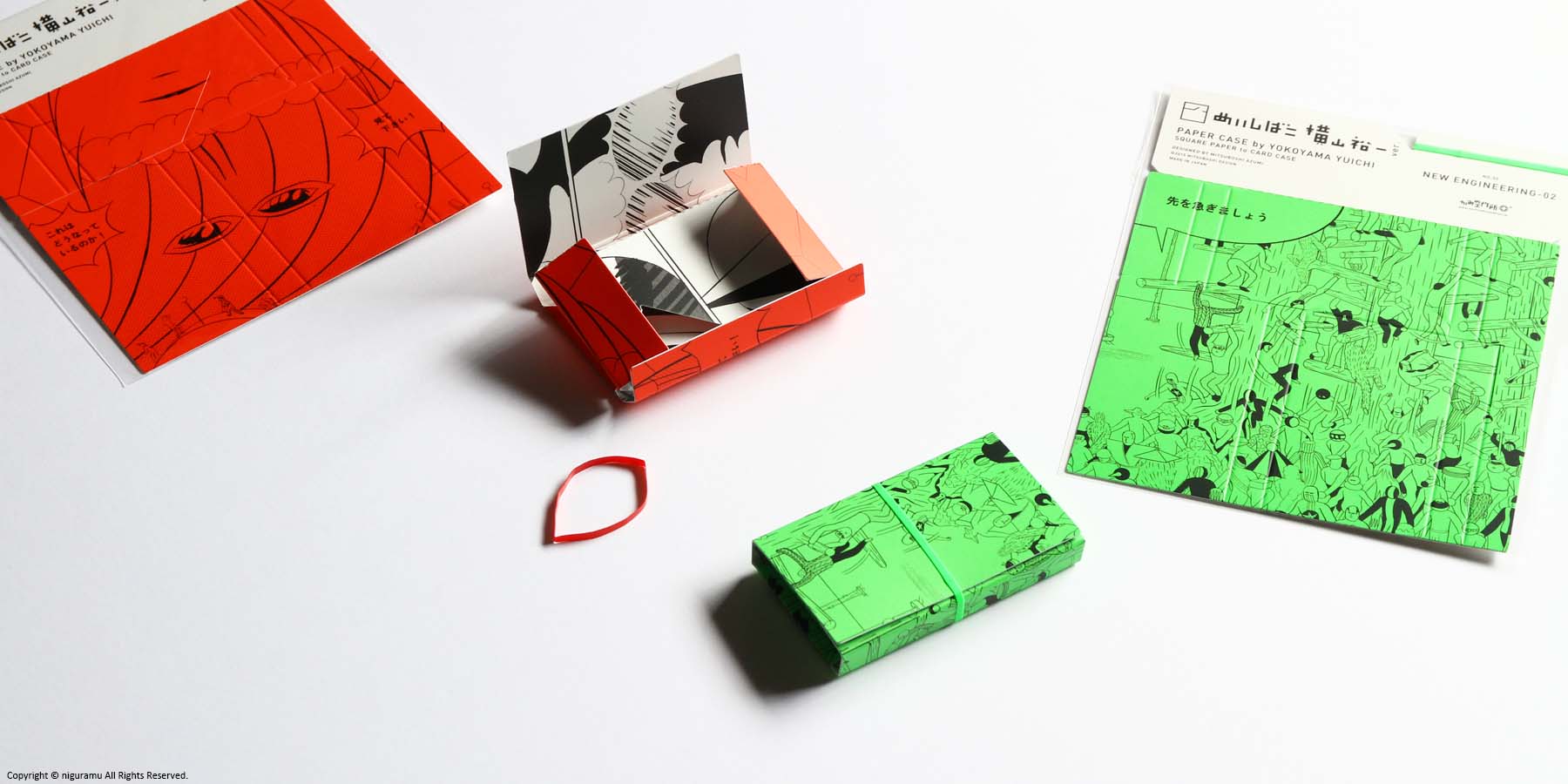 Size
Package: 161"W × 210"H mm
Weight: 20 g

Sheet: 161"W × 161"H mm
Assembled box: 61"W × 103"H × 15"D mm
Materials
Paper
Others
One rubber band included.
Important points
One business card case included
As it is a paper product, be careful not to get wet.
Regarding Delivery / Gifting
Delivery Time
We ship the item accordingly when it is in stock.
Delivery Type
International delivery (outside Japan),
Express home delivery,
There are two variations of this business card case; both printed with the 'NEW ENGINEERING' illustration by Yuichi Yokoyama.
Each variation is sold separately.


Assemble this box-shaped business card case by simply folding along the creases!