Description
Size
Package: 161"W × 210"H mm
Weight: 20 g

Sheet: 161"W × 161"H mm
Assembled box: 61"W × 103"H × 15"D mm
Materials
Paper
Others
One rubber band included.
There are two variations of this business card case; both printed with the 'NEW ENGINEERING' illustration by Yuichi Yokoyama.
Each variation is sold separately.


Assemble this box-shaped business card case by simply folding along the creases!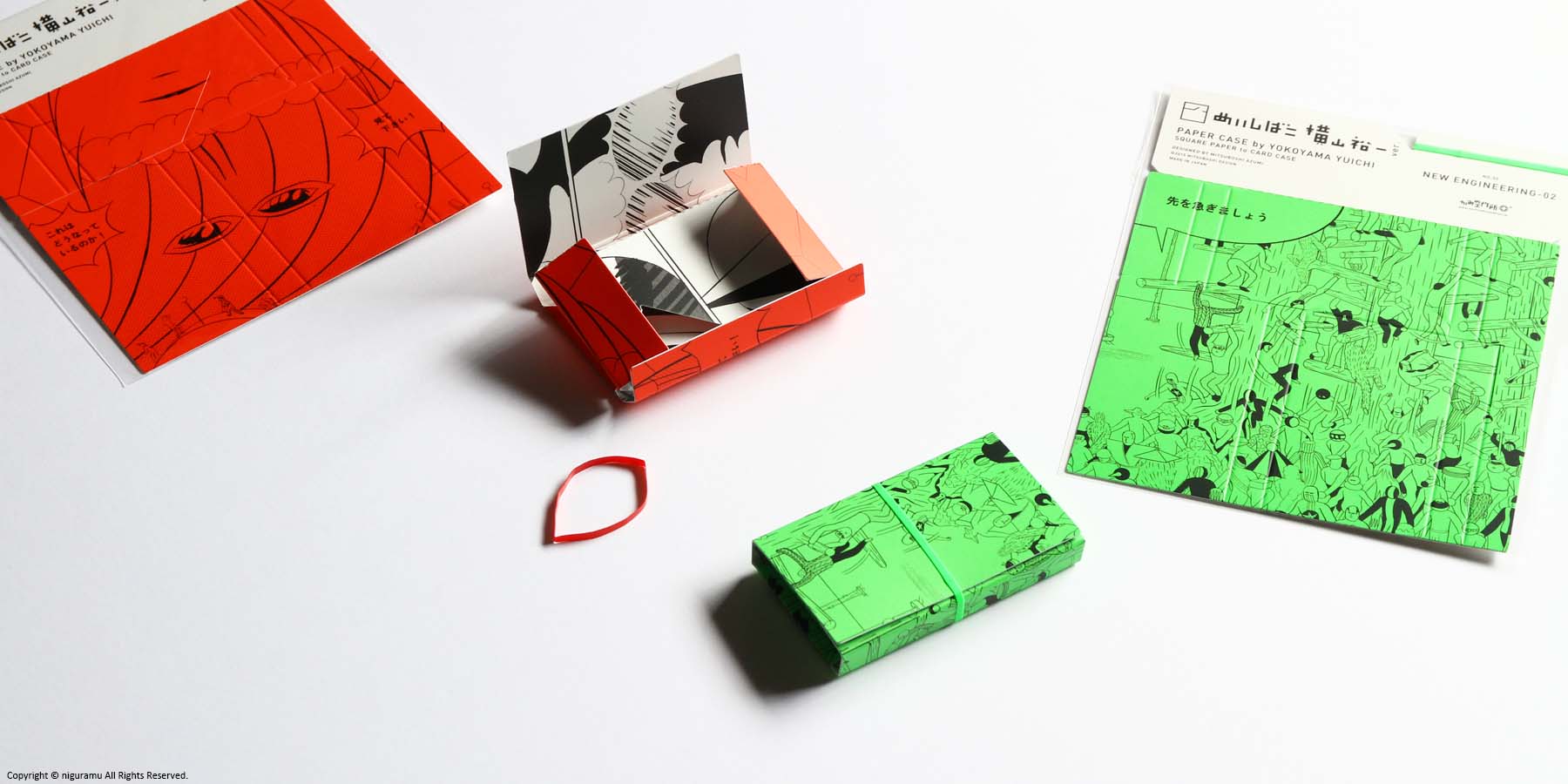 Important points
One business card case included
As it is a paper product, be careful not to get wet.
Regarding Delivery / Gifting
Delivery Time
We ship the item accordingly when it is in stock.
Delivery Type
International shipping (outside Japan),
Express home delivery,