Description
Size / Small
158"L × 65"W mm
Weight: 60g
Size / Large
185"L × 65"W mm
Weight: 80g
Materials
Steel
Surface finishing
Copper plating
Others
Boxed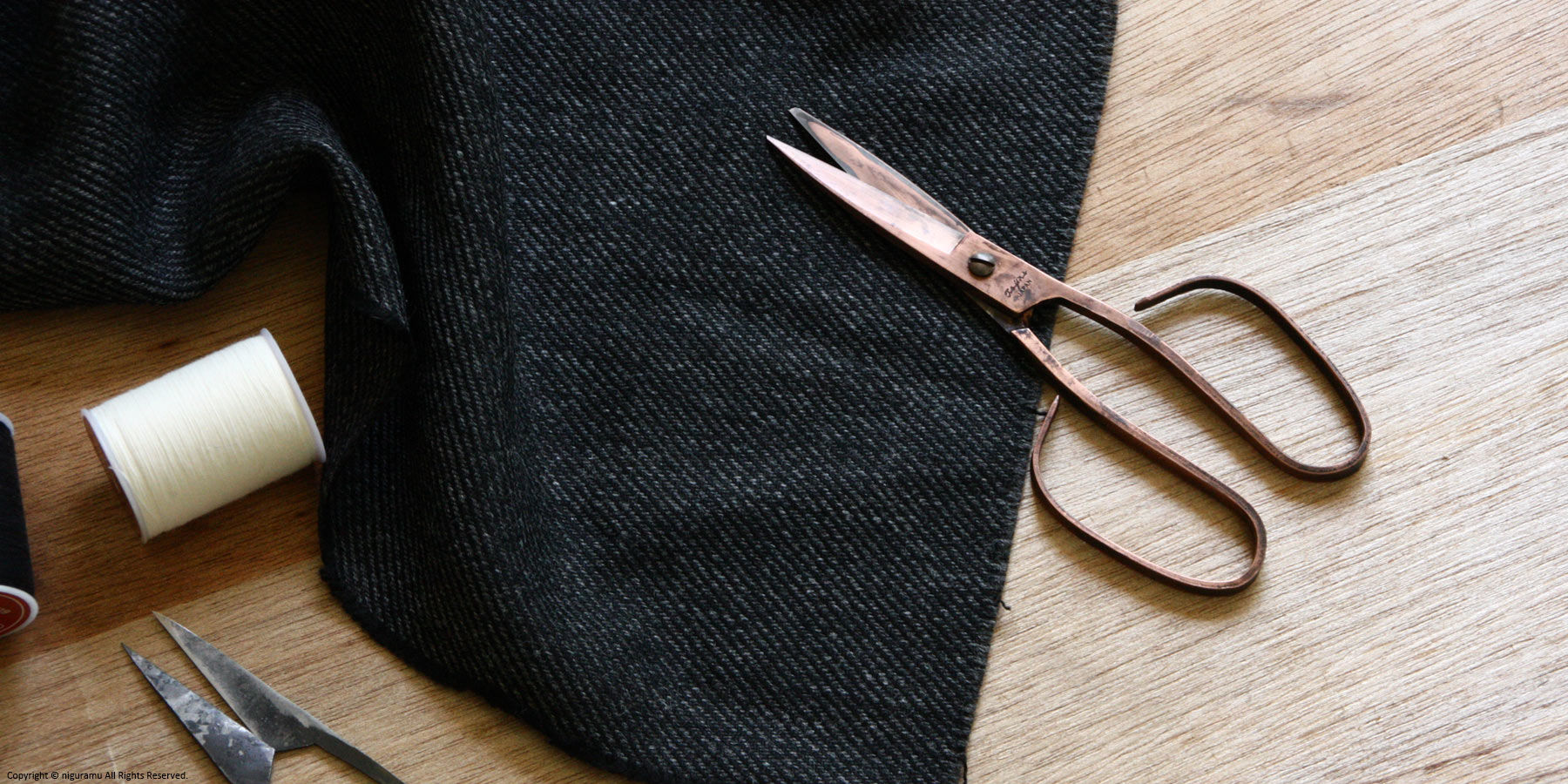 Important points
Size slightly varies depending on the item.
Blades are oiled to prevent rusting upon shipping. Wipe with a dry cloth before using.
The clippers are adjusted to work smoothly upon shipping. If they stop functioning smoothly, apply a small amount of oil under the screw. If it doesn't improve, please consult our product support department.
Do not use on hard materials as it may cause damages on the blades and the handles. Dropping the scissors may also cause dysfunctionality. Please handle them with care.
You may get stains when you use the scissors for a long time. This can easily be washed off with water.
Copper series is more rust-resistant than regular scissors. However, some parts of the blades are not covered with bronze (the part where two blades touch and some parts on the back of the blades). It may cause rusting if you touch those parts or keep them wet. Please keep them dry when storing.
All TAjiKA products are repairable. Please consult us for any repairs.
* Please note that the cost and time for repair vary depending on the condition of the item. In case sharpening is needed, it may be required to remove the bronze coating. We can repair without harming the texture of the surface in most cases.
Regarding Delivery / Gifting
Delivery Time
We ship the item accordingly when it is in stock.
Delivery Type
International shipping (outside Japan),
Express home delivery
Gifting Options (Only in Japan)
Gift-Wrapping,
Small message card