Description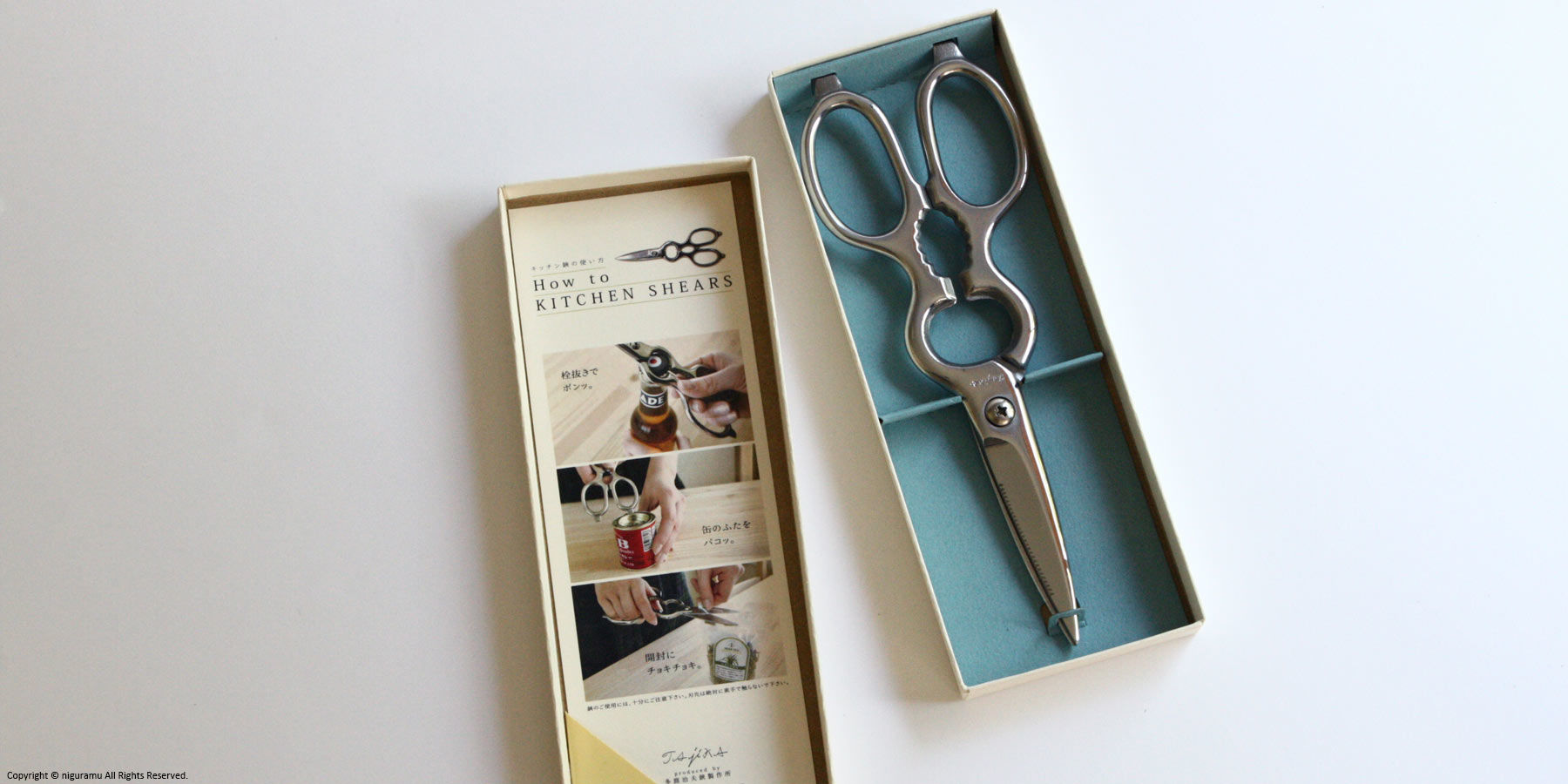 Size
205"L × 74"W mm
Weight: 155g
Materials
stainless steel
Surface finishing
Mirror finish
Others
Boxed
Important points
Please handle the scissors with care as they might be damaged and not function smoothly when dropped on the floor.
Stainless steels are durable against rusting but they could rust if not handled properly. Wipe them with a dry cloth after use and store them at a secure place.
All TAjiKA products are repairable. Please consult us for any repairs.
* Please note that the cost and time for repair vary depending on the condition on the items and situations.
Regarding Delivery / Gifting
Delivery Time
We ship the item accordingly when it is in stock.
Delivery Type
International delivery (outside Japan),
Express home delivery
Gifting Options (Only in Japan)
Gift-Wrapping,
Greeting Card,
The "kitchen" series comes in gift boxes. The white box is sealed with the Tajika logo. The box is simple yet classy. An ideal gift for someone starting a new life.