Description
Size
47"H × 13"W × 46 (including screw 13 mm)"D mm
Weight: 40g
Materials
Brass
Surface finishing
gold: Casting surface
black: Sulfide fumigation
2 color variations available; 'Ihada-golg' - the original casting surface of the brass, and 'Kurozome-black' - a darker shade whereby the surface of the metal is blackened via a chemical reaction.
A barb is located at the top and bottom of the hook to ensure it is difficult for objects to voluntarily become unhooked.

Screw length: 13mm. Hook depth after installation: 33mm.

Ensure to make a pilot hole before screwing in the hook. The screw part is made of brass; a softer metal than iron or stainless steel. Using force to insert it into a wall without a pilot hole may cause the screw of the hook to warp.

Size comparison with a man's hand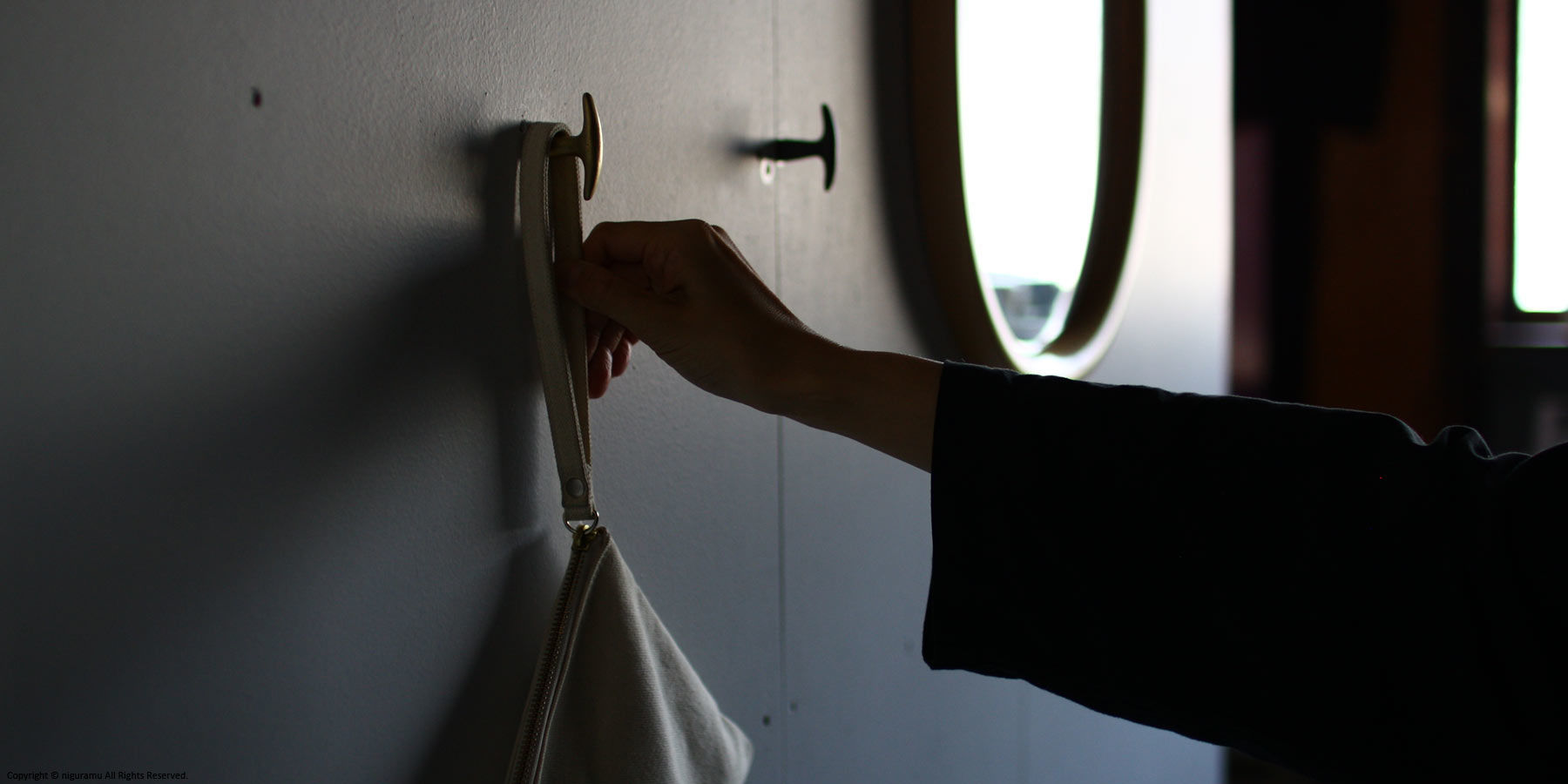 Important points
Ensure to use a solid wooden base to attach the hook securely. It cannot be used on plasterboard or thin wooden boards.
Its sand-type casting creates its lovely sand 'Ihada-golg'. It is a great item to fully enjoy the original grains, colors and wear-and-tear of such a material.
Note that the actual item may appear slightly different to that seen in the image.
Ensure to make a pilot hole before screwing in the hook. Using force to insert it into a wall without a pilot hole may cause the screw of the hook to warp.
Simply polish it with a commercially available metal polish or polishing cloth to restore the hook to its original shine.
Regarding Delivery / Gifting
Delivery Time
1~5 weeks if not in-stock.
Delivery Type
International shipping (outside Japan)
Express home delivery
Gifting Options (Only in Japan)
Gift-Wrapping
Greeting Card