Description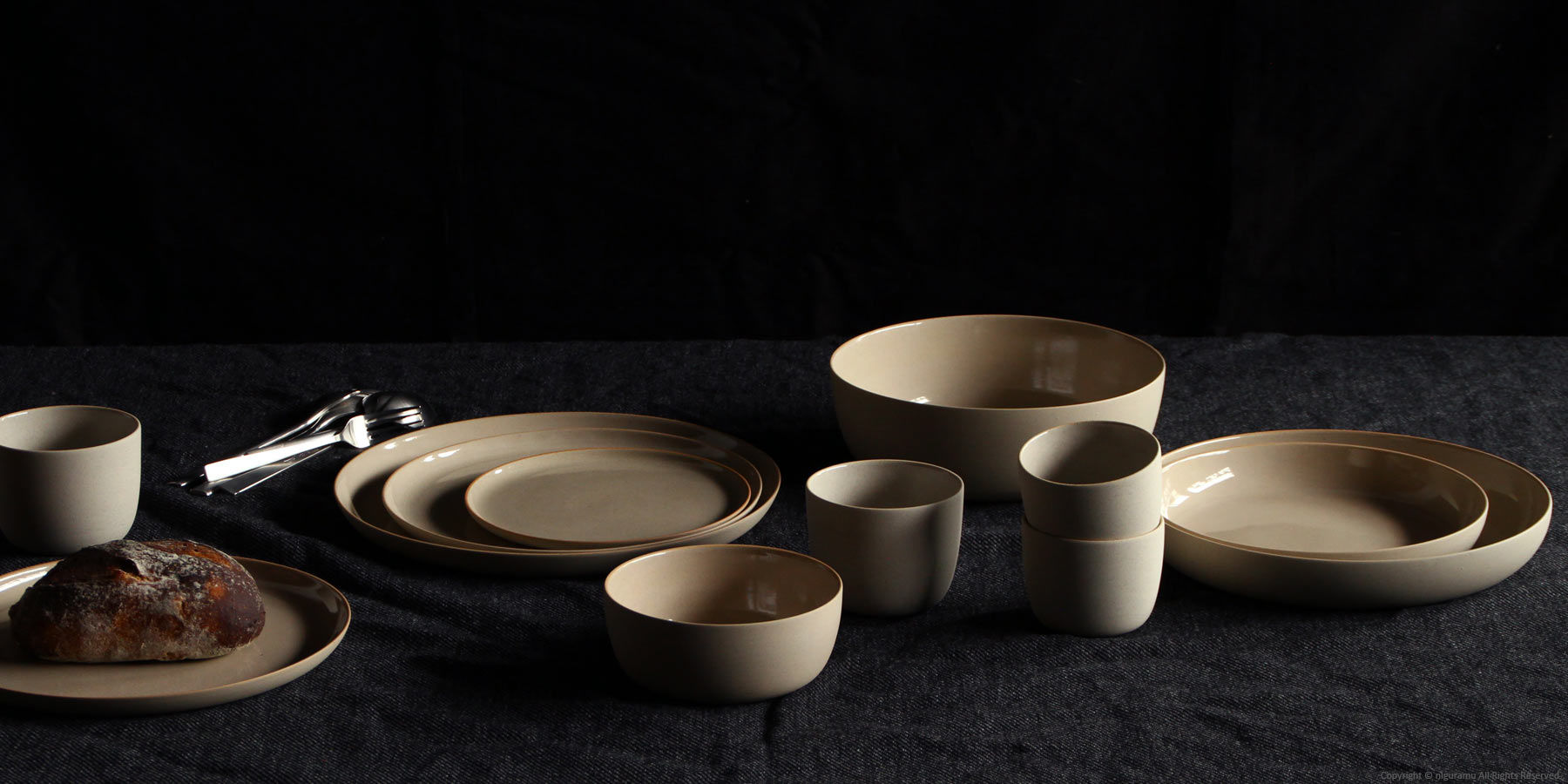 Size / 180
175"diam × 30"H mm
Weight: 270g
Size / 220
220"diam × 35"H mm
Weight: 430g
Materials
Porcelain
Range of Use
Microwave , Dishwasher
Important points
This series is primarily focussed around the concept of 'pursuing natural colors and beauty', such as those produced when refining ceramic clay and/or natural raw materials. Each piece is unique and its color and evenness may vary slightly from the others thanks to the unique elements of the raw material used.
Note there may be minute amounts of iron powder, pinholes, and/or fine protrusions on the surface of the piece depending on the material used.
Beautiful 'unevenness' or 'brown marks' may occur on the surface of these magnificent pieces when in the kiln due to the fact the ceramic clay used contains a substantial amount of iron.
Regarding Delivery / Gifting
Delivery Time
1~2 weeks if not in-stock.
Delivery Type
International delivery (outside Japan),
Express home delivery
Gifting Options (Only in Japan)
Gift-Wrapping,
Greeting Card,
Noshi (Japanese gift wrapping ribbon paper)
The depth makes it perfect for more juicy or saucy dishes like pasta and salad.(Image:Deep plate 220)

The thickness is 3mm, which also makes for a comparatively light weight.