Description
Size
49"diam × 28"H mm
Weight: 235 g
Materials
Brass, Unglazed porcelain
Others
'Aroma diffuser (piece of unglazed porcelain) 5 to 6 pieces' and 'metal polishing cloth' are attached.
The brass case can make a comforting, echoing sound if hit with the lid.
Aroma, texture, sound. Enjoy various aroma cases as a sensory tool.

Several fragments of aroma diffuser (unglazed) are also included – simply replace a piece to enjoy a new scent.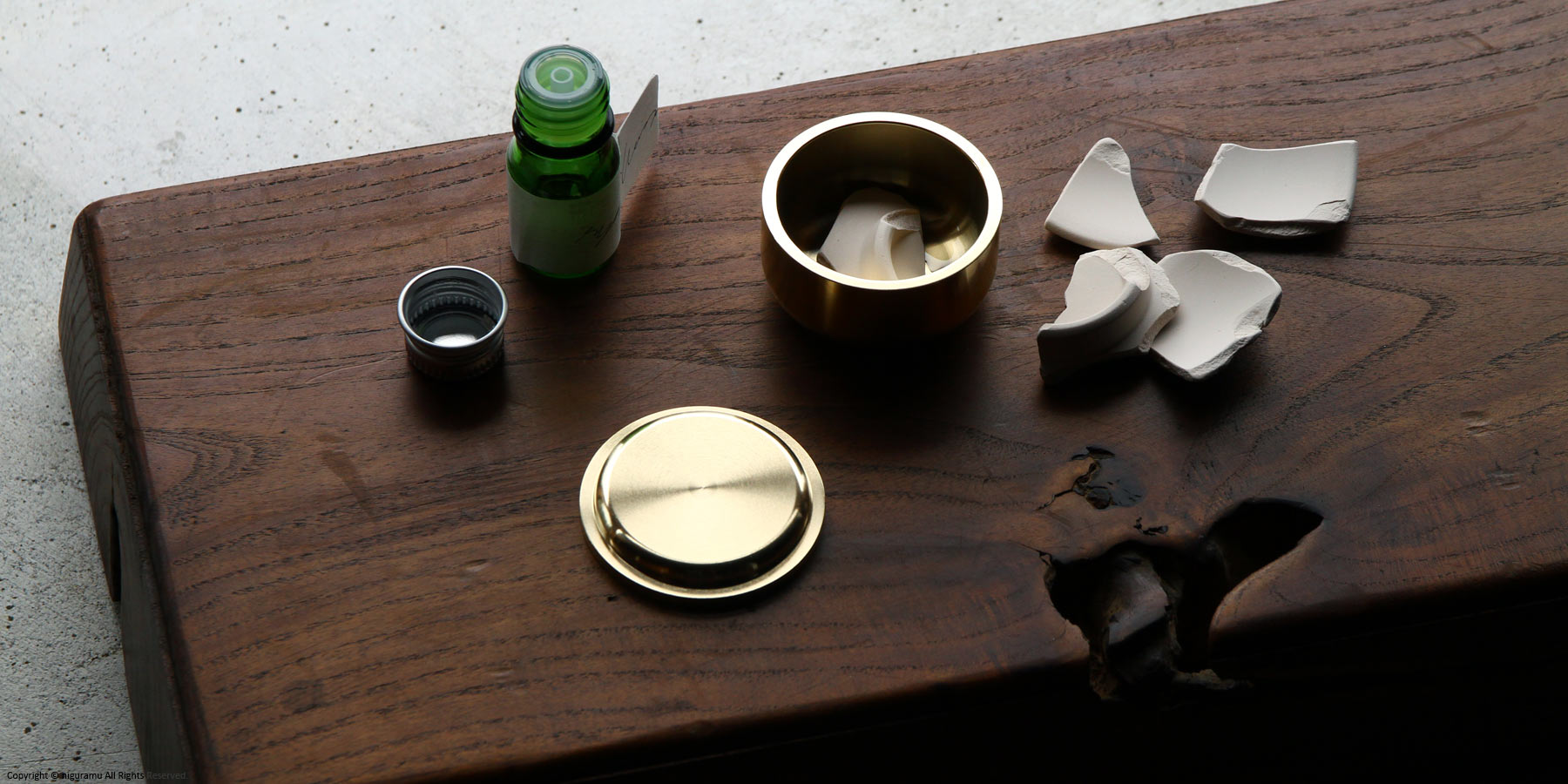 Important points
Brass aroma cases have a tendency to discolor when aged due to oxidation. Patina may also occur in some cases. Simply polish the aroma case with a commercially available metal should this occur.
Regarding Delivery / Gifting
Delivery Time
1~2 months if not in-stock.
Delivery Type
International shipping (outside Japan),
Express home delivery,
Gifting Options (Only in Japan)
Gift-Wrapping,
Small message card,
Noshi (Japanese gift wrapping ribbon paper)